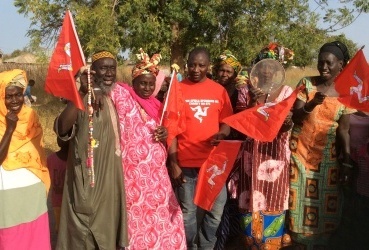 People in the Isle of Man have received a huge thank you all the way from Africa.
Two villages in The Gambia are flying Manx flags after Mannin Africa constructed two boreholes and four toilets.
Funding came from the Isle of Man International Development Committee.
Each village has a borehole and two toilets in each of the communities.
Mannin Africa's Fams Camara lives in Kirk Michael and is originally from The Gambia.
He says the work enabled by Isle of Man locals has made the world of difference to the villages he grew up in: