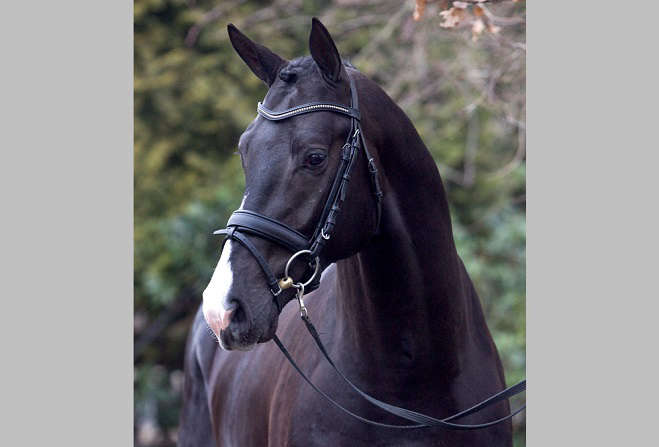 Everdale - Photo credit: Van Olst Horses
Steven Caley to groom for Charlotte Fry's Everdale
A Manxman will form part of Great Britain's dressage team for the 2020 Olympic Games.
26-year-old Steven Caley, from Port Erin, will be the groom for Everdale - the horse being ridden by Charlotte Fry.
Mr Caley currently lives in the Netherlands and looks after Fry's horses each day.
This will be the first time he's represented Team GB on an international stage.
What does the groom do?
In dressage the groom is responsible for looking after the horses ensuring they look professional and carrying out health checks.
They keep the horse happy before and after the competition.
How did Steven get involved with horses?
Steven's grandparents ran a farm in the south of the Island and kept horses when he was young:
He now works at Van Olst Horses - a dressage yard in the Netherlands.
How will the lack of spectators impact the Olympic experience?
Steven says it's disappointing for the competitors but it may be interesting to see how the horses respond as the intensity of performing can be what drives them:
Listen to Steven's full interview with Manx Radio's William King: