Nearly 11,000 reported since Suspicious Email Reporting Service was set up
More than 1,000 suspicious emails were received by the Suspicious Email Reporting Service in November and December last year.
The service was set up in 2020 which is designed to gather intelligence and take down malicious URLs.
Since the service was set up, over 10,700 suspicious emails have been forwarded, with 1,163 received in November and December 2022.
The top five phishing scams imitated Manx.net addresses, Parcel Delivery, romance and dating sites, anti-malware software and retail stores.
Isle of Man Government's Cyber-Security Office defines a 'cyber concern' as an "issue involving the Internet, email, telephone communications or any other matter involving electronic communications that may or may not have already caused a negative impact."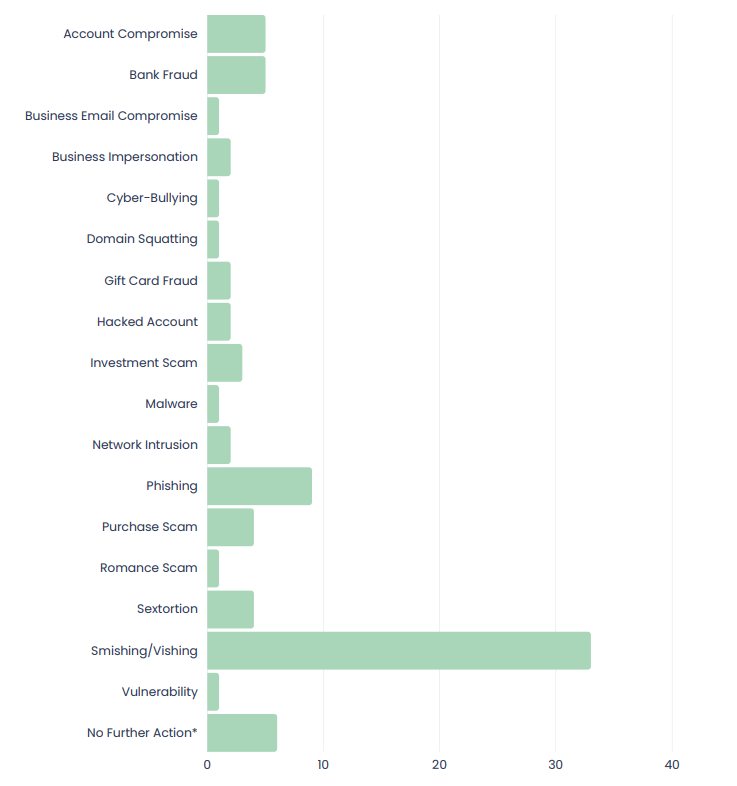 Credit: Office of Cyber-Security & Information Assurance
Between November and December, there were 84 reported 'cyber concerns'.
Reports which fall into 'no further action' are classed as those submitted with 'good intentions' but following investigation is found to be a non-cyber concern, or a legitimate communication.
Residents who receive suspicious communications can forward the email to sers@ocsia.im to be investigated.