Cubbon says facility will be ready within three weeks
The new skate park being built at Poulsom Park in Castletown is going to be 'world class' according to the man behind the project.
Local commissioner Jimmy Cubbon says after years of fundraising and hard work, the £165k facility will be finished within the next three weeks.
In 2012 he set up a charity with the long-term aim of modernising Poulsom Park by providing a 'state of the art concrete riding facility'.
The group raised thousands in contributions from a number of local businesses, and received £50k donations from both Castletown Commissioners, and the Manx Lottery Trust.
A high point of the campaign included an endorsement from skateboarding icon Tony Hawk, who, along with other pro skaters from the 'Bones Brigade', donated a signed board.
The replacement skate park is designed to cater for many types of riders, and provide a challenging experience for those with all levels of ability.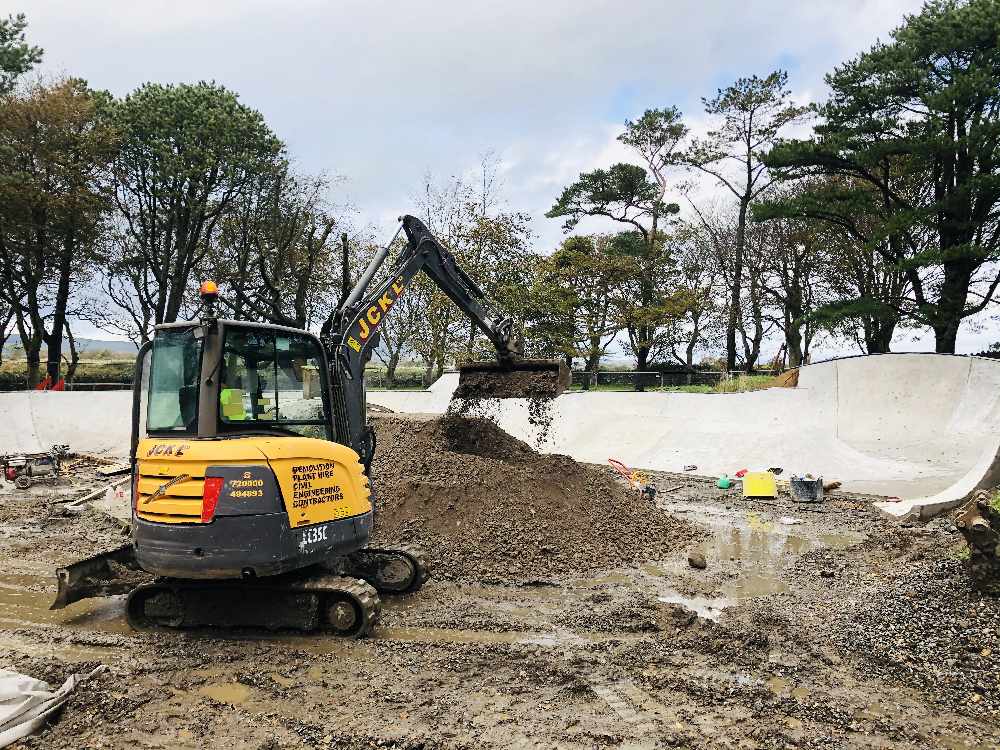 Mr Cubbon says skateboarding is now an Olympic sport, which has 'loads of transferable skills into things like snowboarding, surfing, and mountain biking'.
He believes the new park will undoubtedly attract skaters from off-Island, a claim echoed by Ian Young and Adam Maguire from Concreate Limited, the Scottish company building the new facility.
They've floated the idea of possibly holding a skate competition at Poulsom Park in the near future, and say they can't wait to try out the new facility.
Local Democracy Reporter Ewan Gawne went down to the site to find out more: