DEFA Minister to seek Tynwald approval for strategy
The government is planning to introduce new bathing water standards to make the Manx seaside safer for swimmers.
At present, the beaches at Laxey and Peel are polluted with raw sewage, whilst water quality at other locations can be affected by agricultural run-off and bad weather.
In Tynwald today (10 December) MHKs will be asked to approve a strategy to bring about more stringent standards by December 2020.
This will see popular beaches for swimming designated, meaning they'll be monitored on a weekly basis throughout the bathing season, which begins in May and ends in September.
Signs will be put up at each location to allow bathers to make 'an informed decision' on where and when it's safe to swim.
If accepted by politicians, it will see the Island move from the 1976 EU water quality directive, to the 2006 measure, which became mandatory for EU member states in 2015.
Currently, the government lab tests water quality throughout the bathing season (mid-May to mid-September) against both the 1976 and 2006 standards.
In the table beneath, you can see the bathing water quality through the 2019 seasons as measured by the 1976 standards: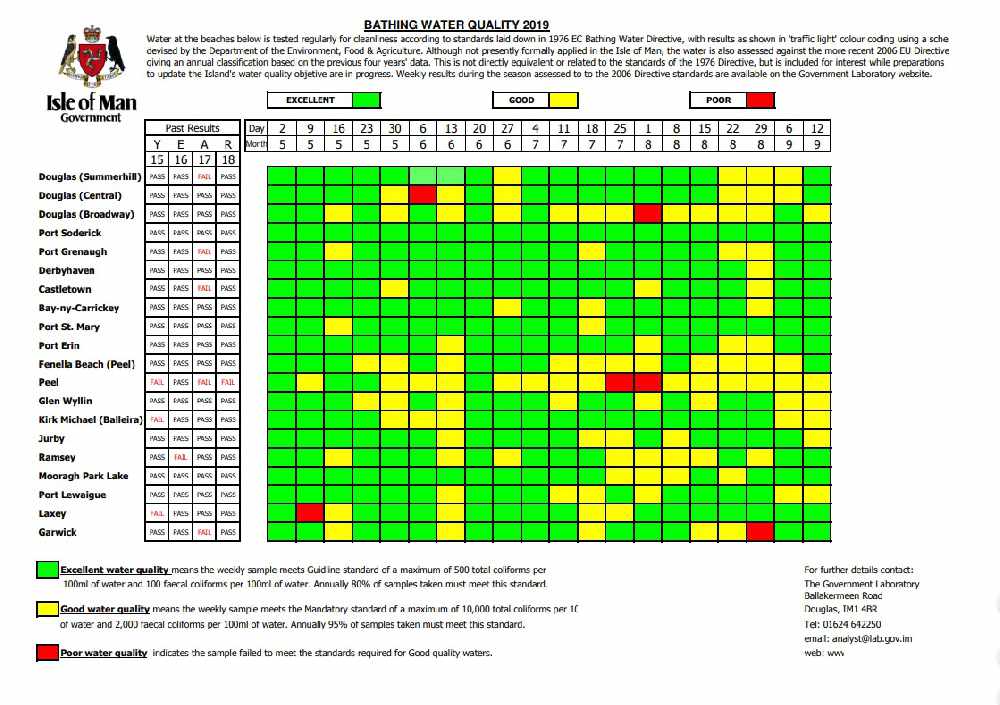 Here's the 2019 results as compared to the 2006 measure: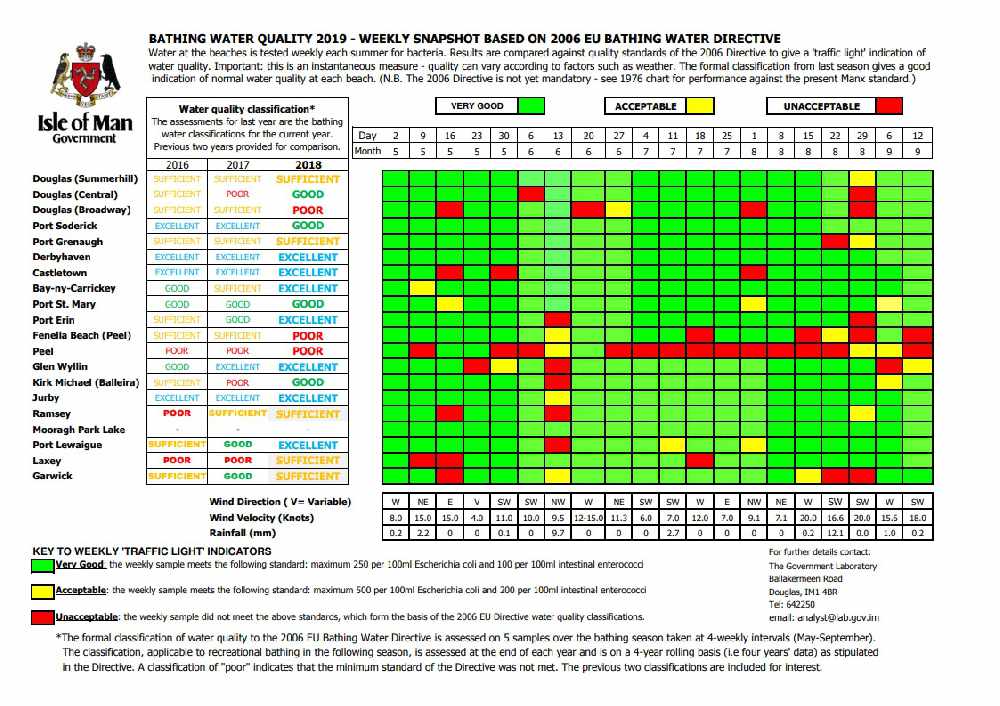 The Department of Environment Food and Agriculture is aiming to achieve a minimum of 'good' bathing water quality under the new measure.
Environment Minister Geoffrey Boot says government will be adopting a 'Manxified' version of the standards, to 'fit our own circumstances'.
Alongside DEFA's strategy, it's hoped water quality in Laxey and Peel will improve once new sewage treatment facilities are put in place.
Mr Boot explained more about the strategy to Local Democracy Reporter Ewan Gawne: