Final decision to be made two hours before departure
Tomorrow's sailing to Heysham, and Saturday's departure, are both 'subject to probable disruption or cancellation', the Isle of Man Steam Packet Company says.
Both trips on the Manannan are due to depart from Douglas at 10 o'clock in the morning.
In each case, a final decision will be made by the ship's master two hours before the scheduled departure, at 8am.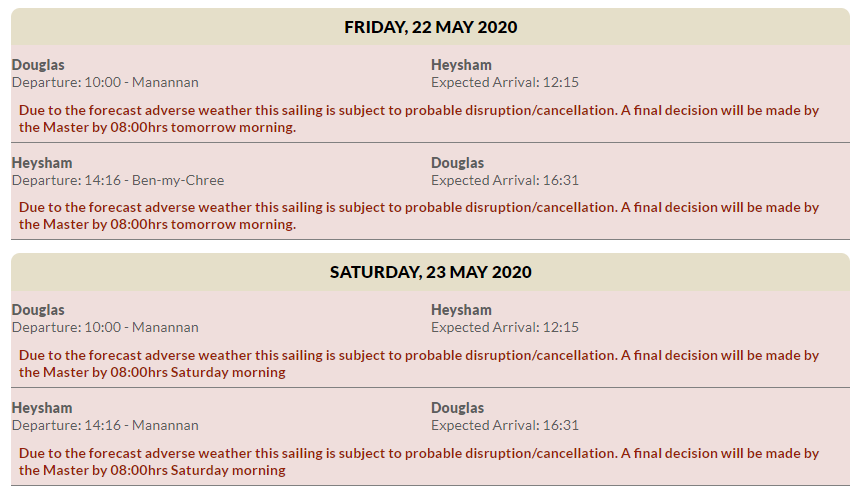 For more information, head to the steam packet website.