Middlemarch site set to become leisure complex?
Plans have been unveiled for one of the biggest commercial developments in Douglas for decades.
Island property company Altostratus Limited has agreed to acquire the Middlemarch site opposite the bus station.
The one-acre site would be redeveloped into a three storey leisure and entertainment complex with a 250-space multi-storey car park.
The Middlemarch site is bounded by Victoria Street, Lord Street, Fort Street and Walpole Avenue and is currently a car park.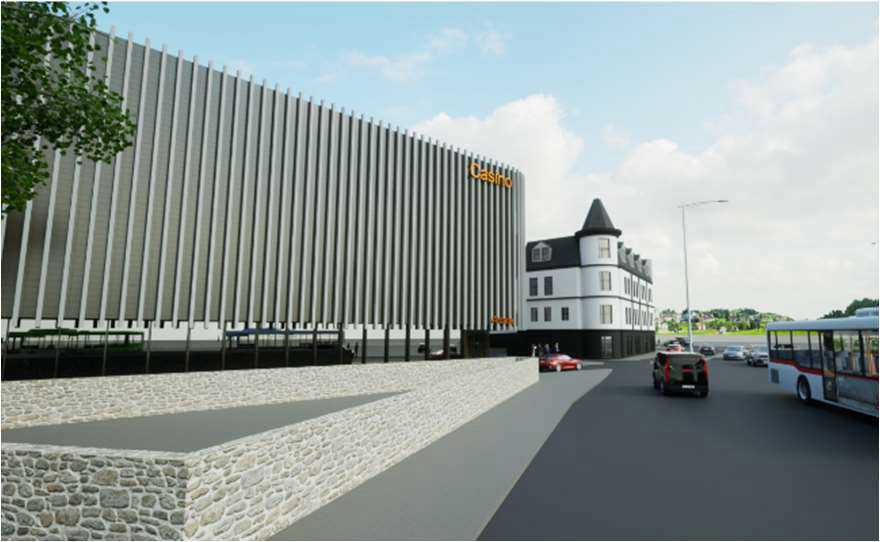 John Bell is the project manager for Darlington based architects ADG Limited and says Altostratus is working closely with the Manx Development Corporation to ensure the scheme fits with wider aspirations for the Lower Douglas area.
A formal planning application will be submitted later this year but he told Manx Radio his company is proud to play a part in the rejuvenation of Douglas town Centre:
Subject to relevant approvals Palace Hotel and Casino Limited would be the anchor tenant – with the casino licence being transferred to the new site.
Chief Executive of the Sefton Group, the owners of the Palace Hotel and Casino, Brett Martin says it's a big step: