Site on the Underway in Port St Mary
Emergency meeting to be held on Saturday
Residents in Port St Mary fear digging below the former Bay View Hotel could cause the collapse of a main road.
Haven Homes is in the process of excavating an embankment to make way for two new homes, but some villagers worry it'll threaten the stability of the slope.
With a history of landslips in the port, residents have formed the Bay View Road Action Group to fund raise for a legal challenge to halt the work.
Local Democracy Reporter Ewan Gawne spoke to those behind the action group, resident John Parr and commissioner Alec Merchant:
They're holding an emergency public meeting to discuss the issue on Saturday (19 Oct) in Port St Mary Town Hall from 10:30am, and have posted the letter (pictured below) to homes across the village.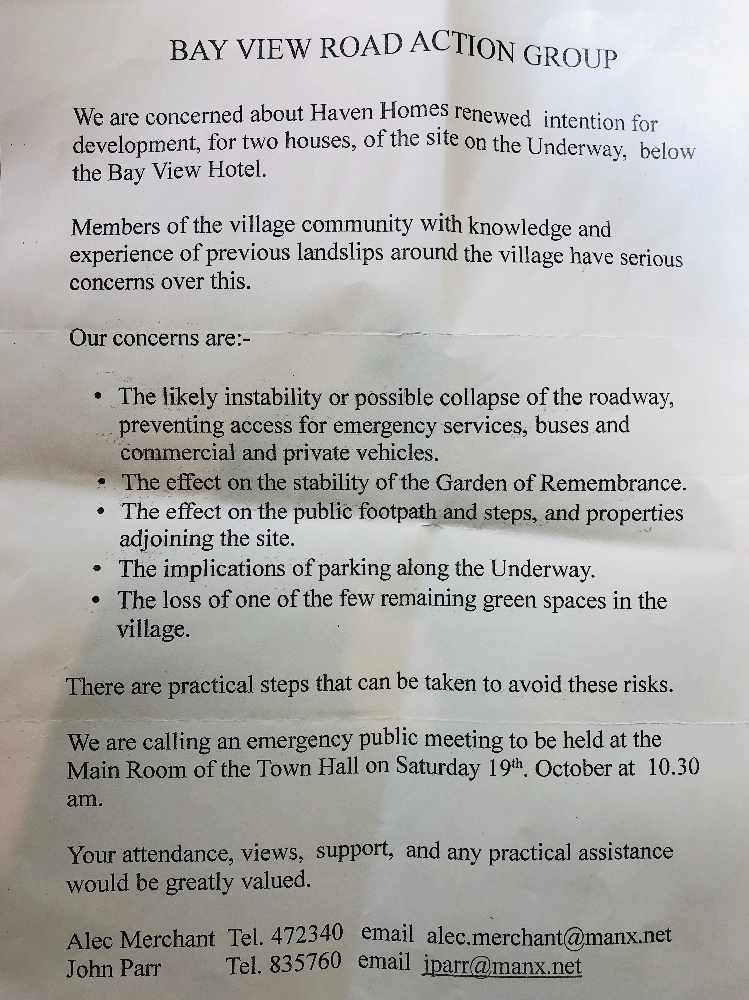 The developer says the work is being undertaken in a professional and diligent manner, and the relevant planning application has passed through full due process.
Haven Homes has also promised to share details of engineering investigations and the construction programme with Port St Mary Commissioners, and says 'it's looking forward to delivering two exceptional properties in a fantastic location for two new families in the village'.