Hizzy's landmark 120mph lap to be remembered, too
It's the first race day of the 2019 Classic TT, after a practice week to forget.
Multiple sessions were delayed, curtailed or cancelled altogether this week, forcing the use of a contingency one yesterday afternoon in addition to the evening one.
Further qualifying has been added to today's schedule, with racing pushed back until this afternoon.
Roads will still close at 11am, with four two-lap practice sessions proceeding the Senior Classic TT race, which is now due to get underway at 1.15pm, with the Lightweight Classic TT scheduled for 4.10pm.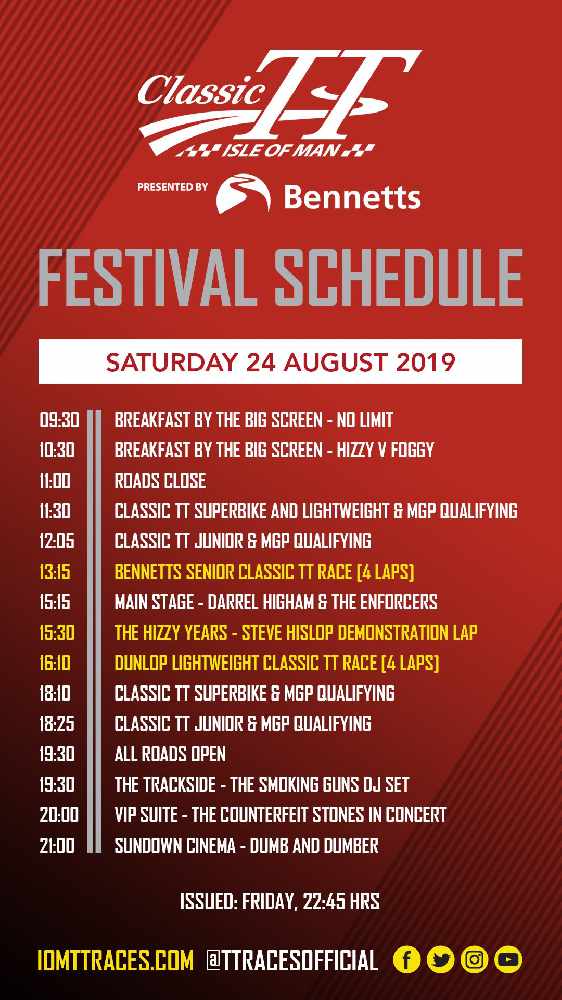 In addition to the racing today, sandwiched inbetween, there will be a parade lap to mark 30 years since Steve Hislop recorded the first 120mph lap of the Mountain Course.
TT and Motorsport Development Manager Paul Phillips says it remains an iconic achievement: