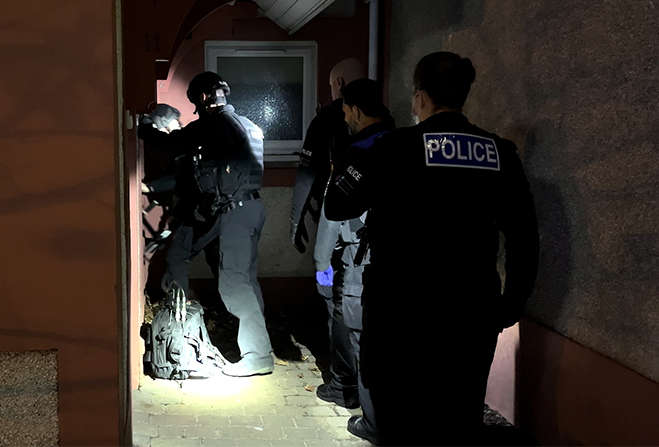 Drugs, firearms and cash seized by police
Seventeen people have been arrested, and one person sent to prison, after intelligence-led, targeted, action by police, customs and the Isle of Man Prison.
Since the start of Operation Redcap on Monday (22 November) 19 search warrants were executed against people suspected of being involved in criminal activities on the Island.
Drugs, firearms and cash were seized.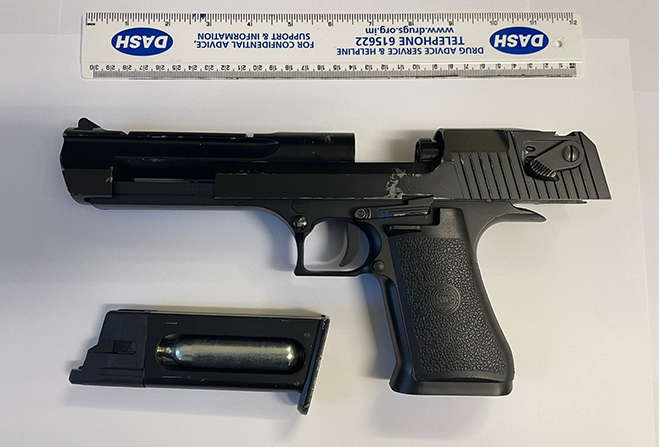 The seventeen individuals were arrested for a combination of offences including possession with intent to supply Class A and B drugs, money laundering, firearms offences, possession of offensive weapons and removal of criminal property from the Island.
Many of these suspects are now on police bail.
One person was sent to prison due to non-payment of fines.
Significant quantities of drugs including cocaine, heroin, magic mushrooms, amphetamines, cannabis, ketamine, and class C drugs were discovered.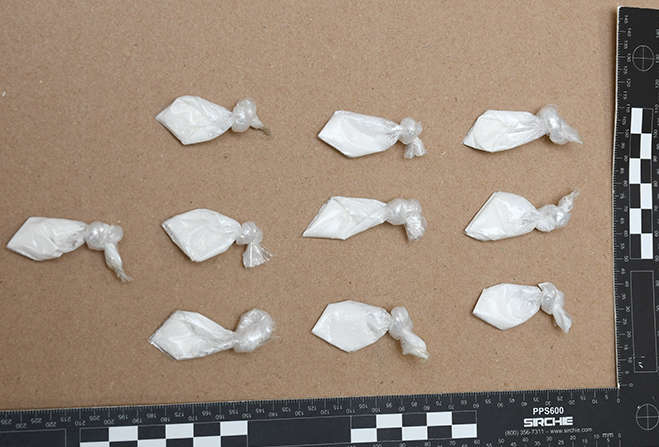 Three firearms were seized along with other weapons including knives and a significant amount of cash.
The money is believed to be from the proceeds of various crimes.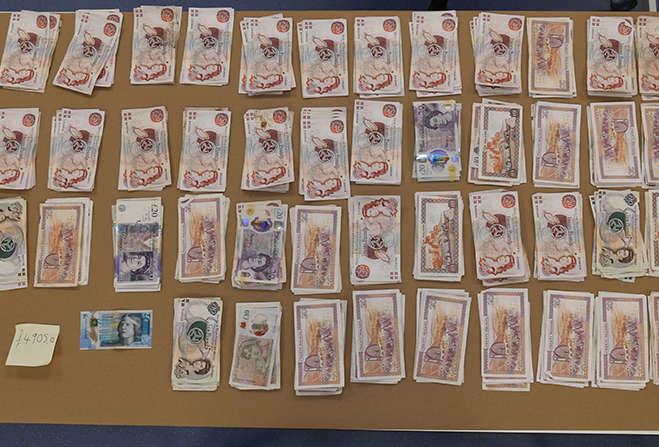 Superintendent Stephen Maddocks says the operation follows on from the successful work from Operation Strongbox.
"We have continued to work collaboratively with our partner agencies in tackling organised crime, such as drugs, money laundering, county lines and firearms offences.
"In doing this we are seeking to protect the vulnerable in our community and maintaining the security of our borders and keeping our island as safe as we can."
He also sent a stern message for criminals targeting the Island.
"I want to remind criminals both on and off the island seeking to exploit the Isle of Man that we will continue working with our partners to disrupt your activities, gather the evidence against you and then bring you to justice."
On day three of the five day operation Manx Radio was invited to join a multi-disciplinary team of around 70 officers.
At a home in the north of the Island small amounts of marijuana were discovered.
A police sniffer dog alerted officers to a drawer filled with more substances as well as used foils.
Children's toys were seen to be mixed with drug paraphernalia including a hand herb crusher, rolling paper and cigarette butts among others.