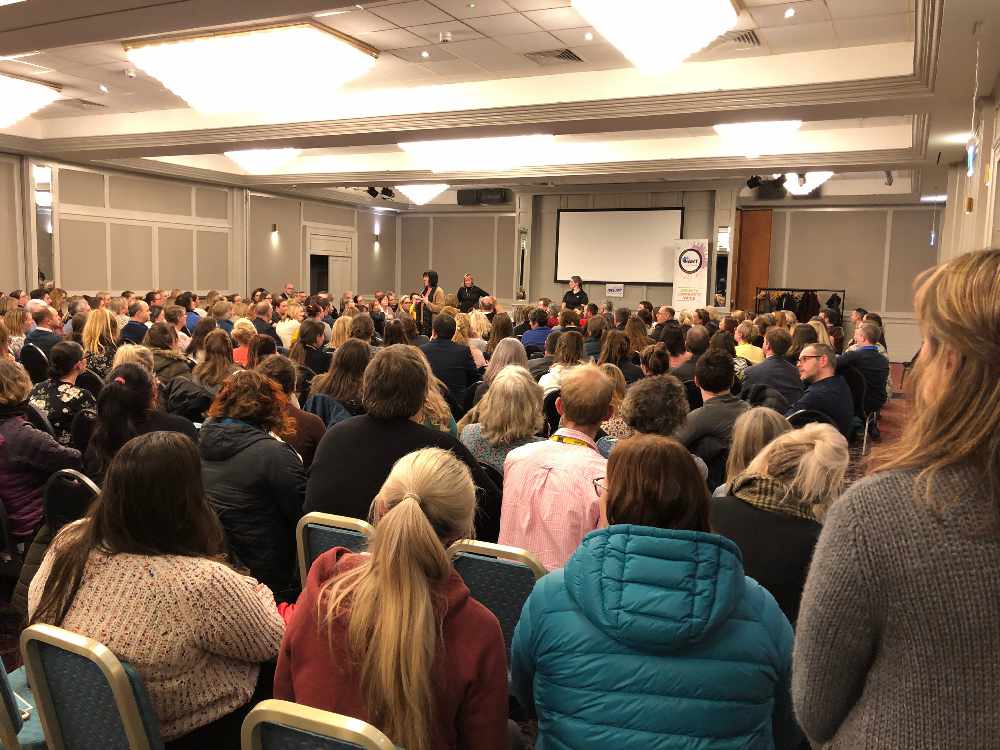 The meeting at Comis Hotel
Huge gathering at Comis Hotel
Over two-thirds of Island teachers are meeting at the Comis Hotel at Mount Murray on Tuesday, to be updated on pay negotiations between unions and the Department of Education, Sport and Culture.
All four unions are speaking to members in what they say is in '100% unity'.
They say the department postponed last week's planned fifth day of negotiations.