(L-R) Chief Minister Howard Quayle, Chair of Manx Utilities Dr Alex Allinson, Infrastructure Minister Ray Harmer and Home Affairs CEO Dan Davies
Chief Minister confronted by angry Laxey residents
The clean-up operation has been continuing in Laxey today, as parts of the village were some of the worst hit by yesterday's flooding.
Homes are water-logged, infrastructure destroyed and gardens ruined - especially down the central spine of the village and along Glen Road, which runs parallel to the river.
A government entourage was there to meet with residents earlier, and assess the damage - spearheaded by Chief Minister Howard Quayle.
He told Manx Radio when he first heard of what's been coined a 'major incident':
Mr Quayle was visiting people's homes and issuing what assurances he could to those who have been affected.
But some villagers think the damage was both predictable, and preventable, including this man who confronted the chief minister on the street:
After an impassioned exchange, the resident told Manx Radio more about his concerns:
This is the weir in question, which formed a blockage of debris: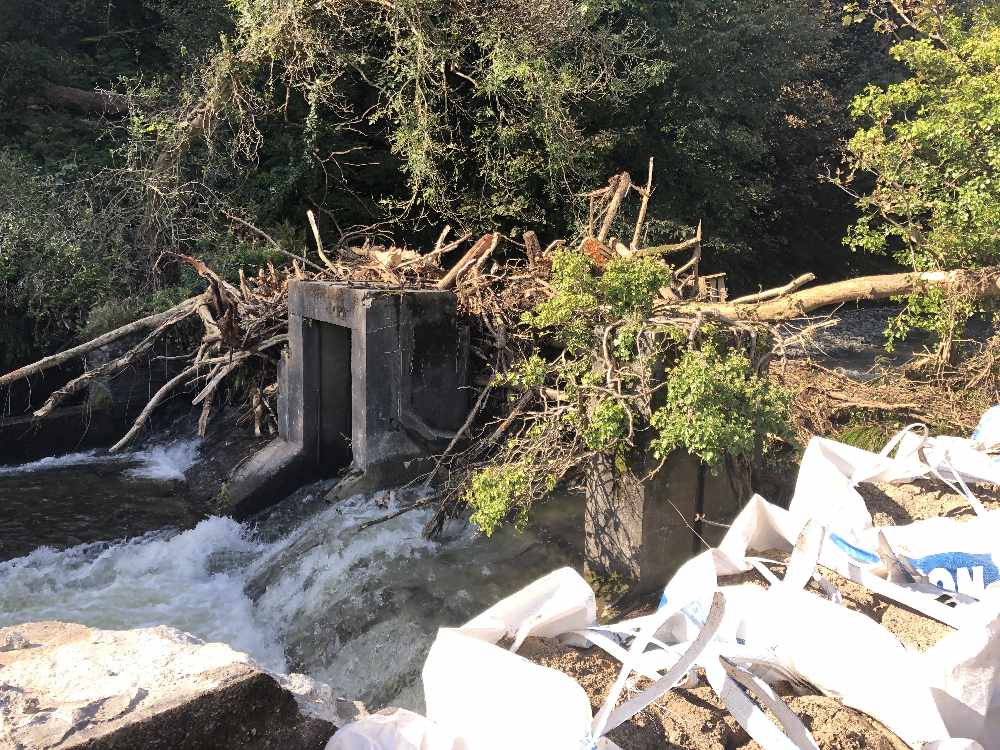 We also heard mention there of another resident who lives further downstream, Mr Andrew Smith.
He gave Manx Radio his account of events:
Garff MHK Martyn Perkins says residents are entitled to feel aggrieved:
So what is the Chief Minister's response to the concerns of the people he'd met?