James Mitchell with his new Apollo Saturn bed from Just Care Products
Carer of Parkinson's sufferer highlights govt shortfall
The live-in carer of a Parkinson's sufferer has described how one charity's gift to them has been a 'godsend'.
Sue Mills, who has been looking after James Mitchell since his diagnosis 20 years ago, applied for a state of the art bed through local charity Dream Catcher.
Ms Mills told Manx Radio that she 'burst into tears' when she had received news that her application had been successful.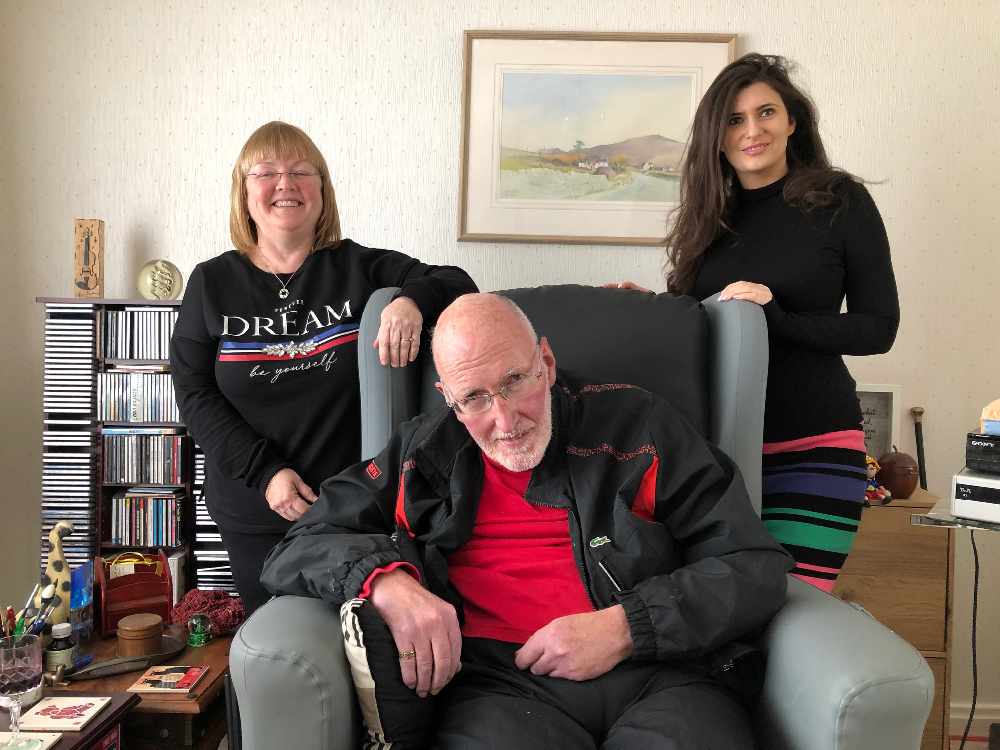 Sue Mills, James Mitchell and Hannah Messham from Dream Catcher
Prior to the charity paying for the near £4,000 bed, she revealed how paramedics were called to her home every two to three weeks in this last year, to help her life partner Mr Mitchell who had fallen out of it.
Listen below to Manx Radio's full report: