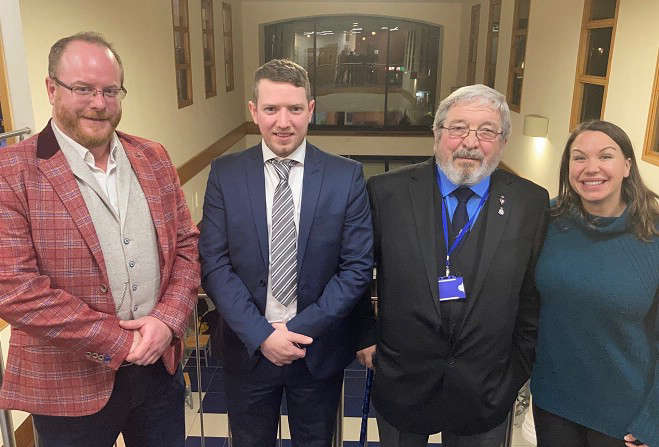 841 voters took part in ballot
Ramsey has three new commissioners.
Last night the people of North Ward elected Luke Parker, Lamara Craine, and Adam Beighton, to represent them as members of Ramsey Town Commissioners.
With 10 candidates fighting for just three seats in the North Ward was this election reduced to a battle for the beach?
Sarah Hendy reports:
841 voters took part in the ballot - a turnout of 23.23 per cent.