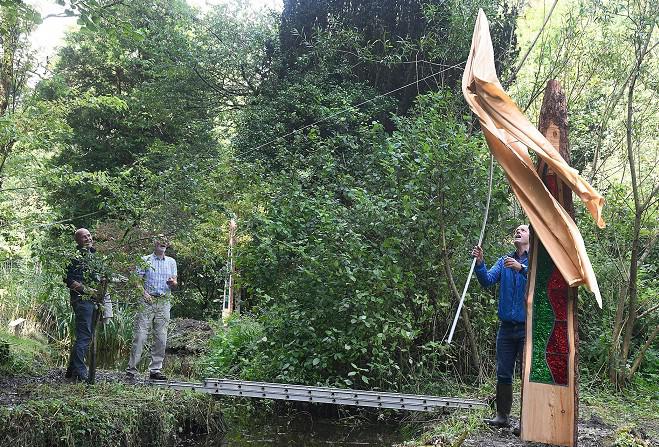 Pictures: Carola Rush (Creative Network / www.icon-iom.com)
Installation officially unveiled by Creative Network
Three new sculptures have been unveiled, around the Lilyponds at the Silverburn Art Trail.
They form an installation by local artist Jill Gillings, designed to be in keeping with the natural surroundings and secluded setting.
They're made with stained glass and Manx larch wood from Claughbane Plantation in Ramsey.
On Friday (28 August), a reception was hosted by the Creative Network to welcome VIPs, project partners and participants in the work, including Hartford Homes which sponsored them.
Jill Gillings says the designs have been "inspired by the mauves and purples of rhododendrons, illuminated by the soft Manx light in the surrounding landscape."
She explained more to Manx Radio's Dollin Mercer: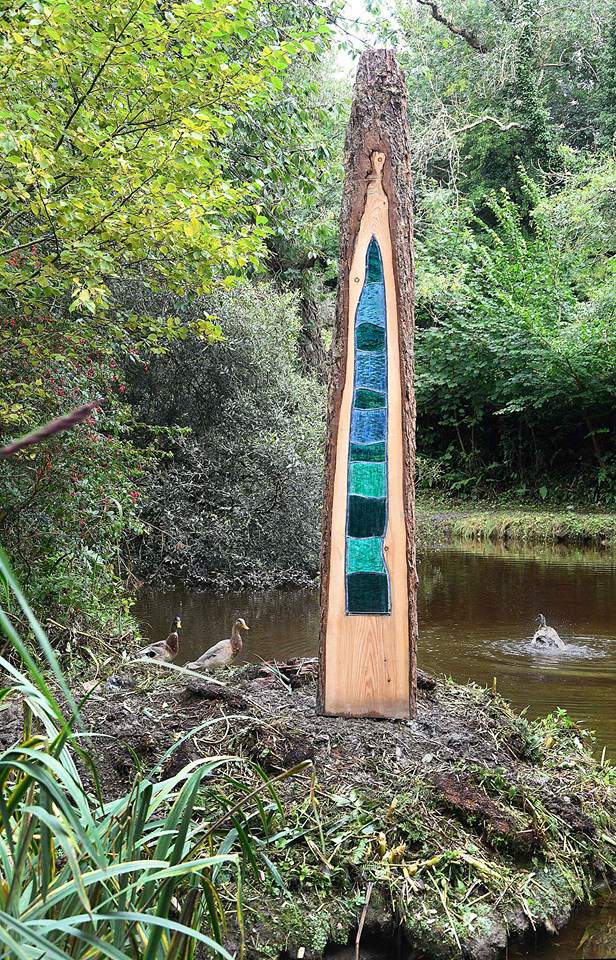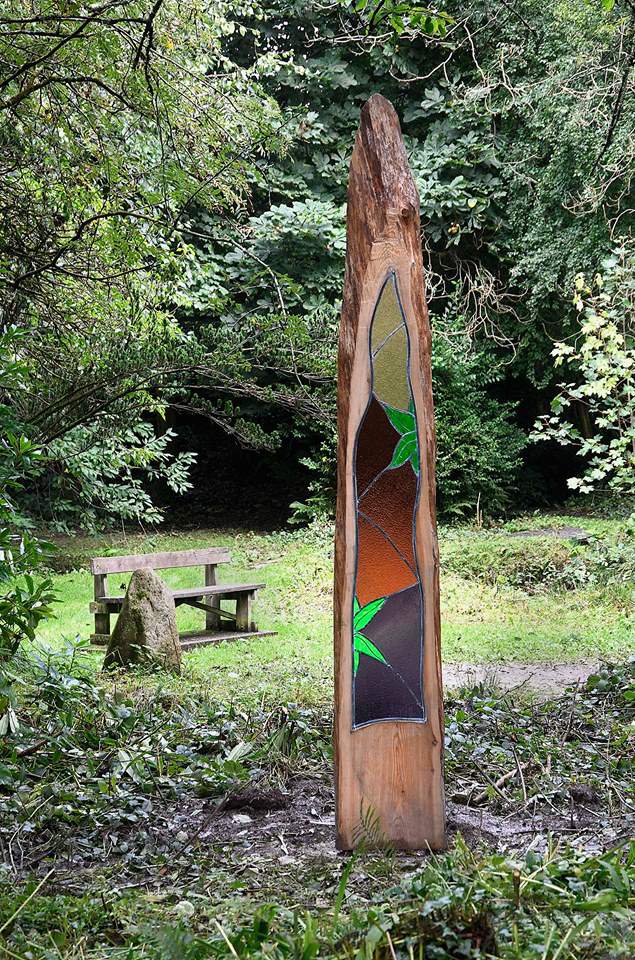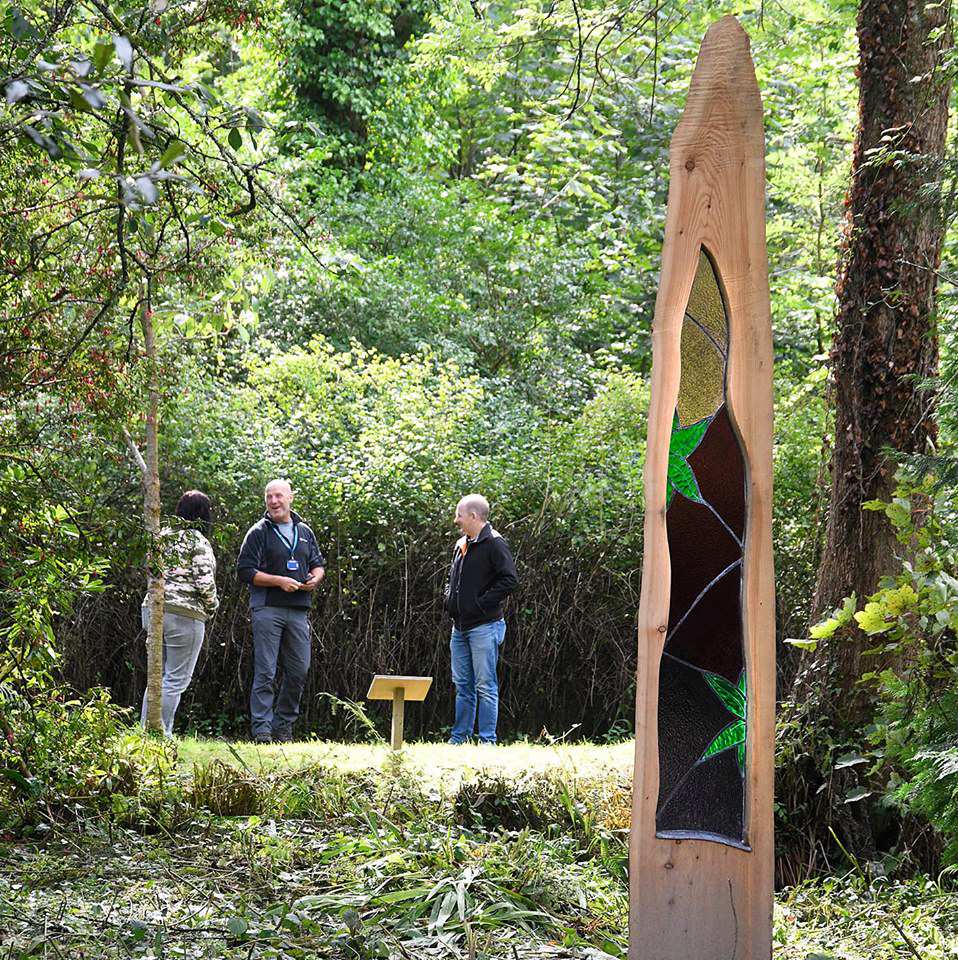 Myra Gilbert of the Creative Network addressed the gathered audience: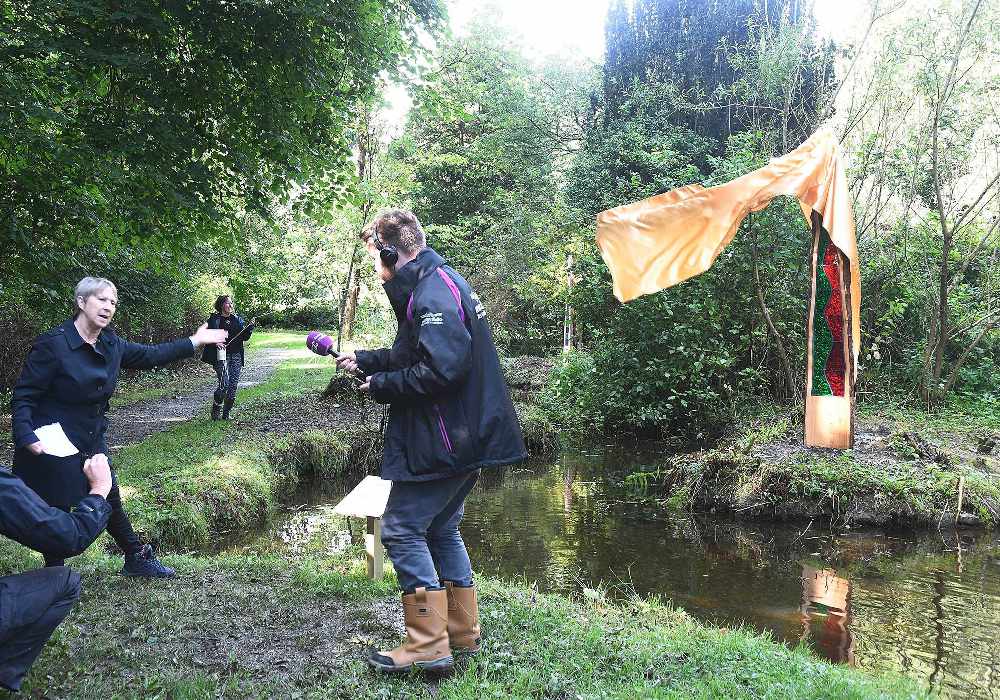 Eve Adams spoke about some of the other works nearby and in progress: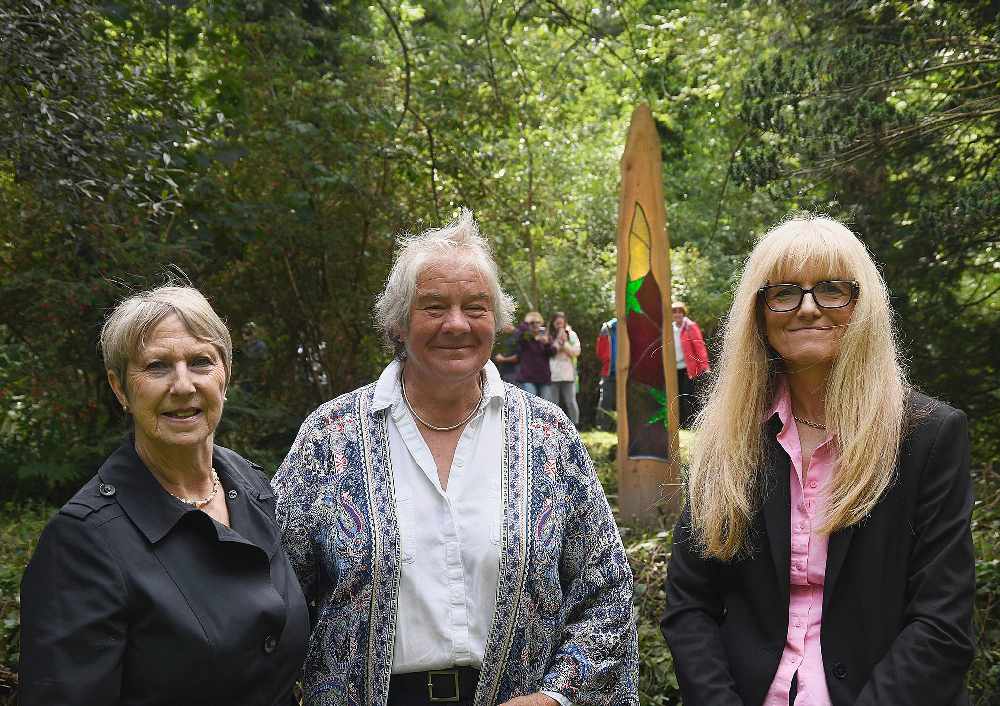 Jill Gillings spoke about her three sculptures: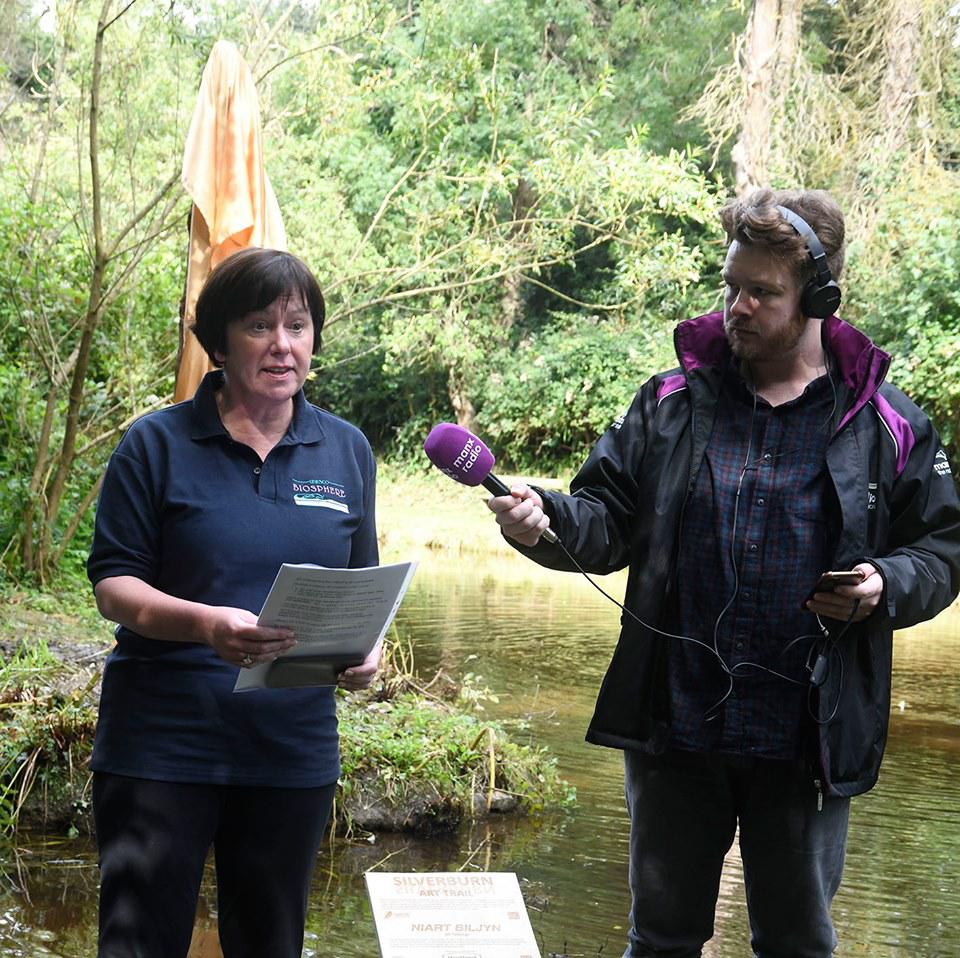 Jo Overty is from the Department of Environment, Food and Agriculture: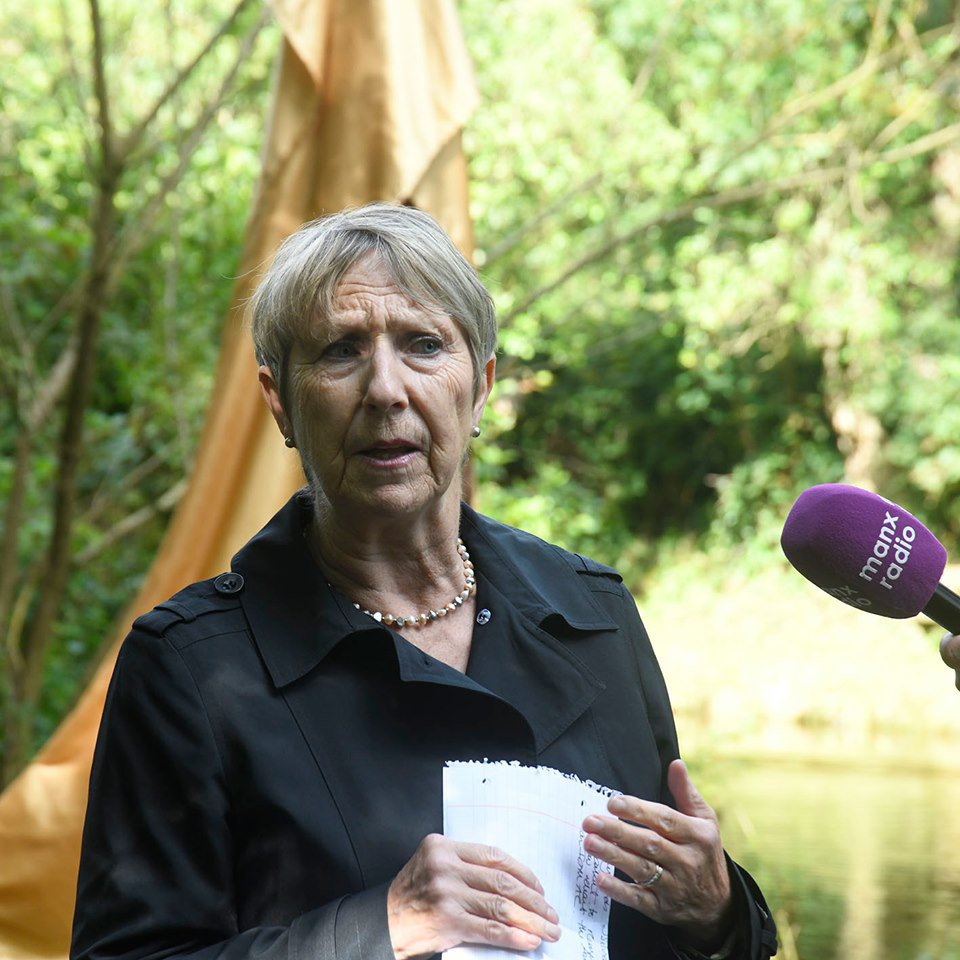 Chair of the Isle of Man Arts Council, Marlene Maska MLC, oversaw the official unveiling:
The unveiling didn't quite go smoothly, but the gathered audience found an inventive solution: