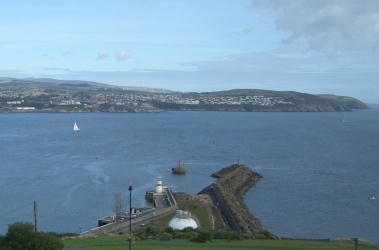 Did you notice mysterious lights in the sky over Douglas last night?
One Manx Radio listener says they spotted a fireball travelling from Douglas Head to Onchan Head last night – while another says they saw a silver ball in the same location.
Ruth Bannan and her husband were at home at around 10pm when they noticed the unusual phenomenon.
She told Manx Radio what she saw:
Ronaldsway Met Office says it has no explanation for the sighting, although the wind was blowing in the right direction to have carried something Northwards.