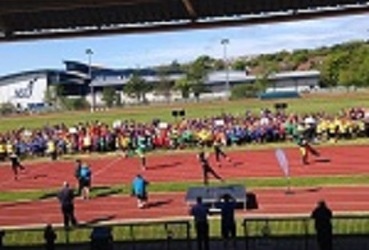 More than 1000 youngsters will take part in the 2015 Manx Youth Games today (Saturday, May 16th).
The event is in it's 14th year and will see primary and secondary pupils compete in 11 different sports.
They represent five regions around the Isle of Man.
For many, the highlight is the Opening Ceremony at the National Sports Centre at 10am.
Senior Sport Development Officer at Manx Sport and Recreation is Gianni Epifani: