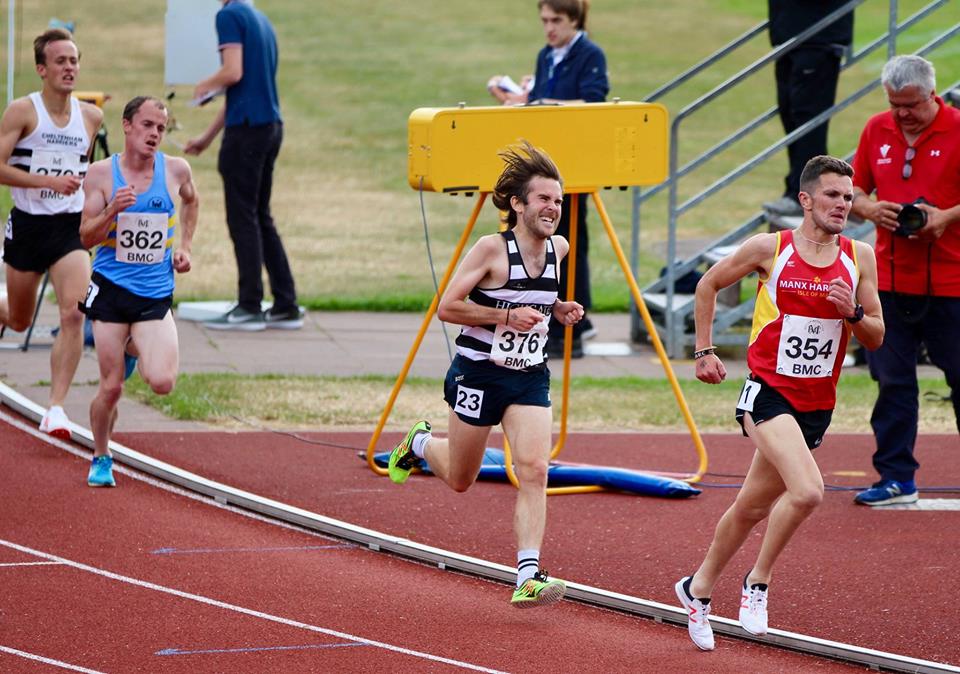 Alan Corlett (right) is in the 10,000 metre final on Sunday
High temperatures pose extra challenge
The 2019 Island Games will be officially opened at a ceremony tomorrow night, before the best of Manx talent goes up against athletes from islands in the regions of Europe, the South Atlantic and the Caribbean in scorching conditions in Gibraltar.
Local newspaper The Olive Press states it could be the 'biggest edition of the event' this year with the British Overseas Territory expecting to welcome more than 3,000 athletes, coaches and fans.
Long-distance runner Alan Corlett is in action on the first day of competition this year, as he lines up in the 10,000 metre race hoping to emulate the success compatriot and training partner Ollie Lockley had in the same discipline at the last Games in Gotland in 2017 where he secured gold.
Kevin Loundes also topped the podium in the 10,000 metres six years ago in Bermuda.
Corlett will need to see off the opposition from islands such as Jersey, Guernsey, Greenland and Saaremaa when the race gets underway at 18:30 (BST) on Sunday evening.
He'll also face the challenge of Tim Ross from the Falkland Islands, who is acclimatising to the heat after putting in the training in the heart of the South American winter.
Jason Lewis from Falklands Radio told Manx Radio Sport the change in conditions will provide an additional factor for those not used to the hot weather: