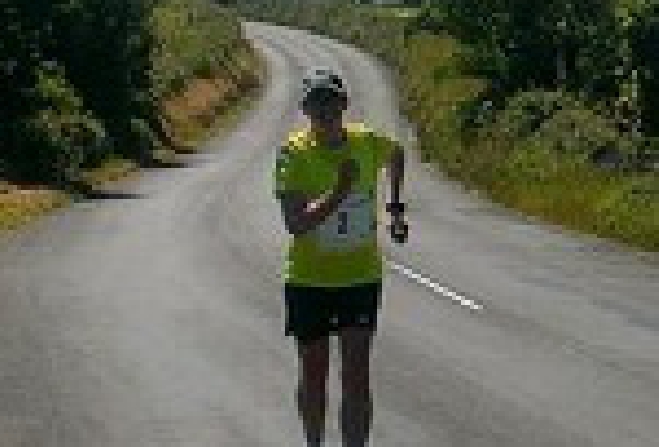 Richard Gerrard was the winner of Sunday's Sarah Killey Memorial Walk.
He completed the 50km race in 4.46.16, almost 20 minutes ahead Richard Wylde, with David Walker a further five minutes back in third.
The first female finisher, and fourth overall, was Michelle Turner in 5.17.41.
Karen Chiarello was second in 5.33.25 and Maureen Moffatt third in 5.43.54.
The first firefighters home were Peter Cain and Alan Teare from the Peel station, with Kirk Michael's Keith Lowe third.
There were 167 finishers from a starting field of 175.