Image courtesy of Paul Smyth: John Kennish (right) and Peter Crellin
Three-time finalist takes maiden tournament win
John Kennish is the Fowler and Co. Isle of Man Billiards and Snooker Association's Champion of Champions 2018.
The relatively new event, which mirrors World Snooker's competition of the same name (won by Ronnie O'Sullivan this year), sees the Island's top 16 players from the previous season face off over three weekends in November.
Kennish defeated Peter Crellin 8-3 in the final yesterday (Sun 25), having won his early round fixtures 3-0 and 4-0, before beating ex-professional Darryl Hill 6-5 in the semi-finals.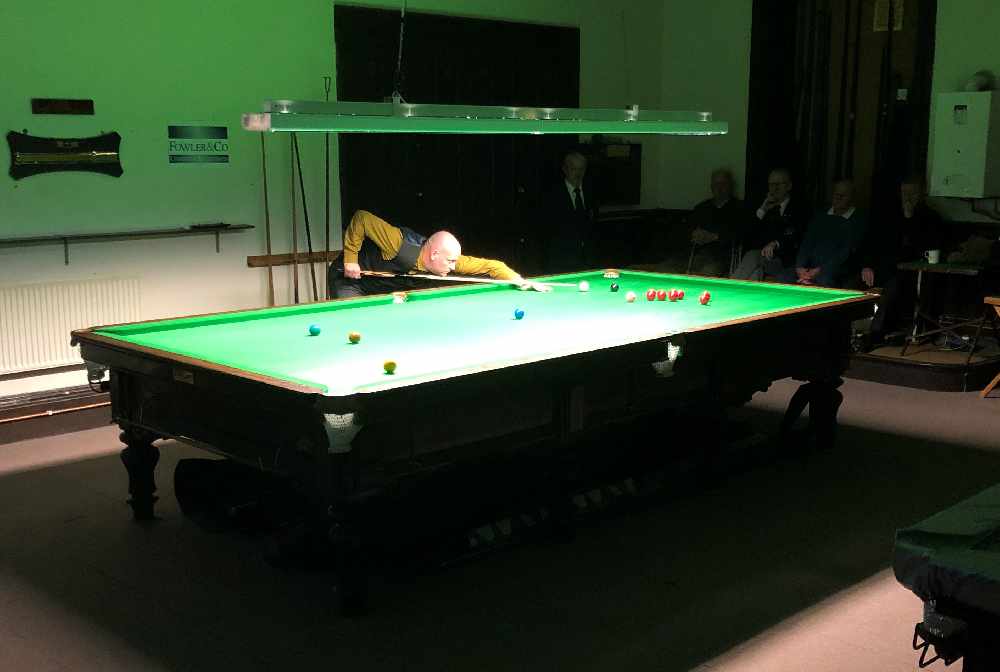 This is Kennish's first victory in this competition - it's previously been won by Darryl Hill (twice) and Sean Corkish in 2017.
Crellin defeated Corkish this year on his route to the final, as well as Calum Gardner, 6-4, in their semi-final match.
Darryl Hill registered the highest break of the competition this year, with a top run of 71.
John Kennish was presented with the winner's trophy by event guest Rob Callister MHK, at Finch Hill Bowling and Snooker Club.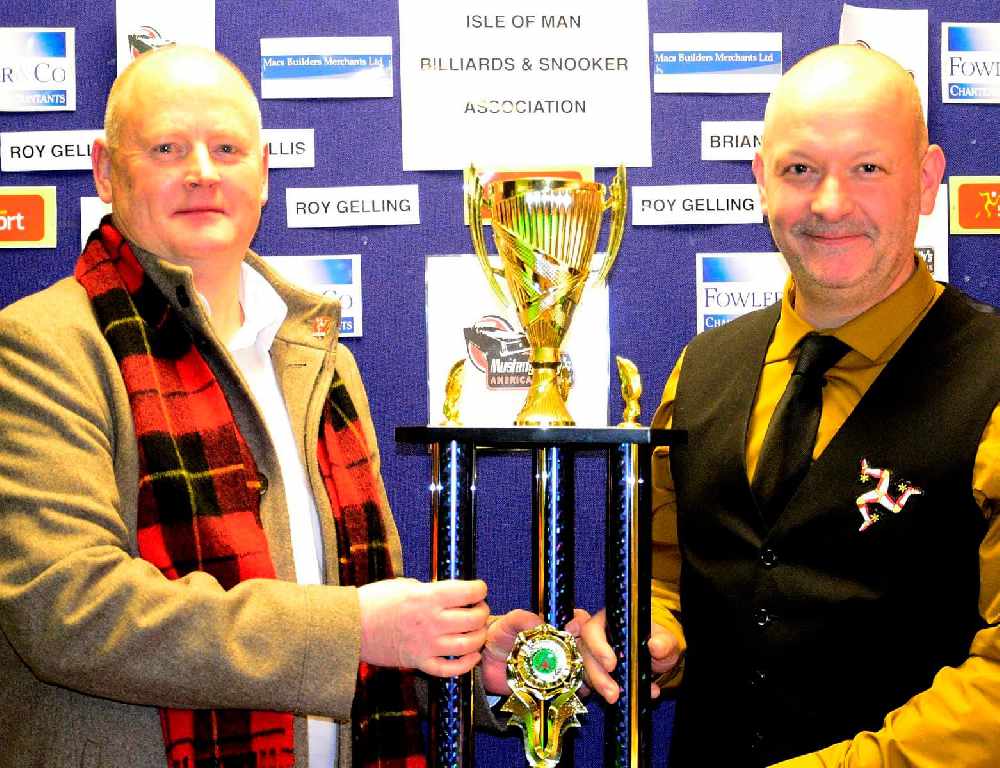 Dollin Mercer suggested to Kennish that the scoreline didn't necessarily reflect the way the match panned out: