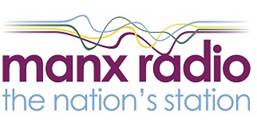 Rugby report
Leigh snatch late winner at Vagabonds
It was disappointment for Vagabonds Ladies as Leigh grabbed a last minute match winner at Ballafletcher to take the points. Vagas led 17-0 at half time with Jules Harrison crossing twice and Daisee Sewell grabbing a third with Sammie Macdonald converting one. With the wind behind them in the second half Leigh fought back. Impressive number eight Carla Winstanley went over twice and Rachel Downs' try, converted by Helen Pennington levelled the score. As the game appeared to be heading for a draw Robyn Birchall popped up for Leigh and scored the winner.
Ramsey take Ravenscroft double
Ramsey beat Vagabonds 52-3 to take the Ravenscroft Manx Trophy while Ramsey B beat Vagabonds Hornets 45-25 to seal the deal on the Ravenscroft Manx Bowl.
A second minute penalty from Luca Simmons gave Vagas an early lead in the Trophy Final but from then on the traffic was mainly one way. Brandon Atchison and Josh Corteen both struck back for Ramsey within minutes. By half time Dan Richmond, Dan Bonwick, Josh Abley and Matt Meechan had also crossed for Ramsey with Richmond's boot adding four conversions to put Ramsey 38-3 ahead at half time. In the second half Meechan added his second and Adam Dunlop galloped in from halfway to finish off, with Richmond converting both.
In the Bowl, the game was a real cat and mouse affair with the lead changing hands several times. Tries from Ross Quayle, Ali Trace and Jared May, with two conversions from Archie Callaghan saw Ramsey lead 19-15 at half time. Tom Rowley, Callum Bratty and Ciaran Stephens kept Vagas very much in the hunt. Two scores early in the second half gave Vagas a 25-19 lead, but late scores from Ali Trace, Michael Broderick, Archie Callaghan and Jared May plus three more Callaghan conversions secured the win for Ramsey and gave them an unassailable lead in the Bowl with one more match to play.
Results 8th January
North One West
Douglas p-p Broughton Park
Womens NC1 North West
Vagabonds 17-22 Leigh
Ravenscroft Manx Trophy Final
Ramsey 52-3 Vagabonds
Ravenscroft Manx Bowl
Ramsey B 45-25 Vagabonds Hornets
Western Vikings AWO Emerging Nomads