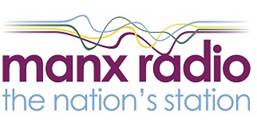 Defeat for Douglas against Manchester
Manchester too strong for Douglas
Douglas were edged out by Manchester at Port-e-Chee with the visitors recording a 34-25 win. Blake Snell, Harry Hewson and Will Cain all picked up tries for Douglas with Luke Hyland converting all three and adding two penalties. With just three tries Douglas didn't pick up a bonus point either and with close rivals Broughton Park picking off an unlikely in against Penrith, the gap to eleventh place has stretched to nine points. Douglas face mid-table Glossop at Port-e-Chee next Saturday.
Ramsey and Vagabonds win opening Manx Cup games
Ramsey beat Southern Nomads 36-22 at the Mooragh Park in a tight game. Nomads led early on with tries from Max Fairbairn and George Callister, but Ramsey struck back through Josh Corteen and Conor Goodall, plus two Dan Bonwick conversions and led 14-10 at half time. Two tries from Brandon Atchison pushed Ramsey 26-10 ahead before a frantic final ten minutes where Orry Watterson and George Callister both crossed for Nomads to bring them back into contention before John F Watling made it safe for Ramsey and Brandon Atchison completed his hat trick.
At Ballafletcher Sure Vagabonds beat Douglas Celts 76-7. Despite the final score the Vagas halftime led was just 12-7 with tries from Nathan Gibson and Paul Howard and a conversion from Cam Findlay putting them in front before Carl Conroy struck back for Douglas with Jack Shimmin converting. In the second half Vagabonds cut loose. Matty Jones started the downpour and he was quickly followed by Paul Howard. Joe Louw, Steve Gawne and Hope Chirengwa were next to benefit and with an hour gone the lead was 45-7. In the final twenty minutes Cole Donnelly ran in two and there were also tries from Tom Rowley, Cam Findlay, and Ethan Kermode.
Results 22 January
North One West
Douglas 25-34 Manchester
Ravenscroft Manx Cup
Ramsey 36-22 PDMS Southern Nomads
Sure Vagabonds 76-7 Douglas Celts