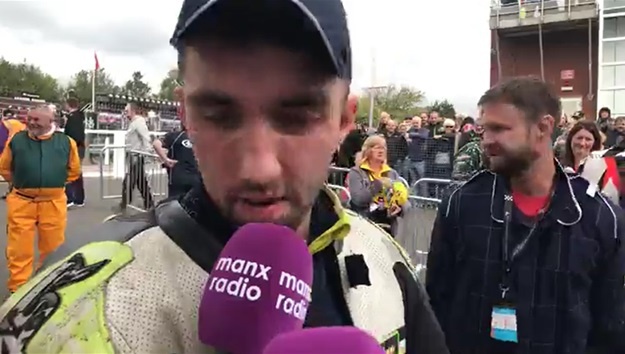 Drama-filled A and B class in Manx Grand Prix
Irish rider Thomas Maxwell won the Newcomers A race in this afternoon's (28 Aug) Grand Prix.
Maxwell completed the four lap race with an average speed of 115mph.
Second placed Stephen Haddow who was closing in on the race leader, was unable to make back time follwoing a 30-second pit lane penalty in lap 3.
Meanwhile, British Rider Michael Rees did a 109mph average around the mountain course, to take top spot in the Newcomers B.