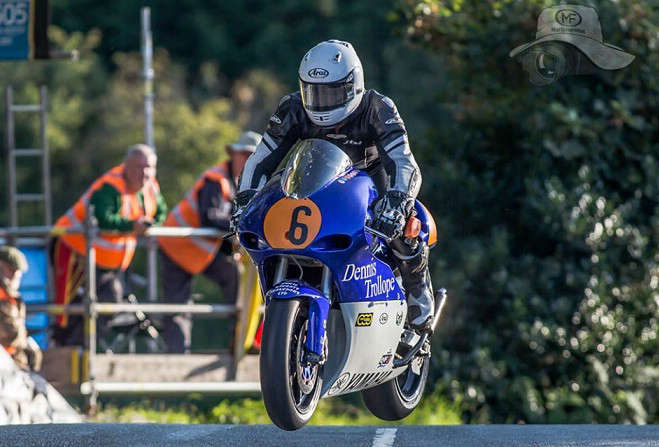 Roads to close again at 6pm for second session of day
It's a busy day out on the Snaefell Mountain Course with a double Manx Grand Prix session taking place today.
The first session of today took place between 12.30pm and 4.30pm with all the different classes getting some much needed laps under their belt.
James Hind once again set a blistering pace to top the lightweight class during the afternoon at 116.167mph, whilst Francesco Curinga set the best pace in the Junior MGP at 114.974mph whilst Stefano Bonetti was quickest in the Classic Senior category at 107.873mph.
Meanwhile, in the Classic Superbikes Rob Hodson continued a good start to this meeting with the top pace in the class of 123.471mph and Stephen Smith went fastest of the Senior MGP riders at 119.474mph.
Roads around the TT course will close again at 6pm tonight for the evening qualifying session - as it stands the Senior MGP and Classic Superbikes will get things underway from 6.20pm before the lightweight, Junior MGP and Classic Senior bikes are back out for the second time at 7.10pm.
Roads around the course will reopen no later than 9pm tonight.