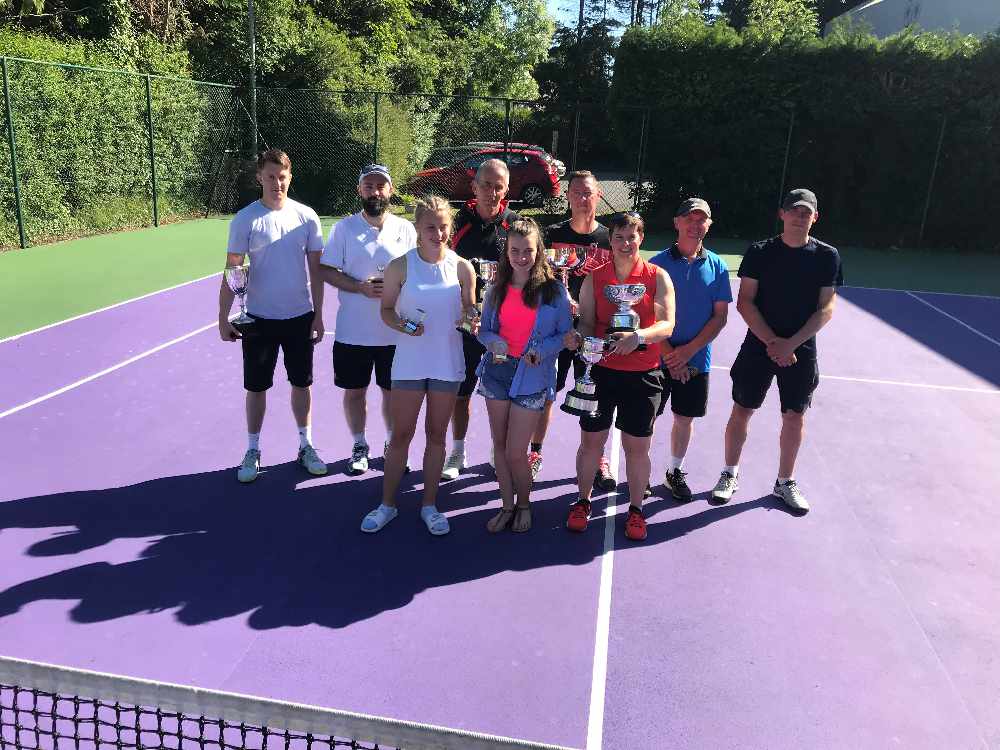 IoM Championships held at Douglas & Albany
The finals of the Isle of Man Tennis Championships took place on Sunday afternoon, after nine days of competition.
In the ladies' singles, Karen Faragher claimed her 19th championship win, defeating 12-year-old junior Charlotte Clarke 6/3, 6/2.
In the men's singles, Rob Comber defeated Craig Blackwell 6/2, 6/1.
Comber recorded his first singles title at the second time of asking, having lost in the semi-finals last year.
In the plate competition, for players who lost their first match, junior Jack Christian defeated Jabrane Moutiq 6/0, 6/2.
In the ladies' doubles, Karen Faragher and Lucy Kerr paired up to win the round-robin competition, with juniors Charlotte Clarke and Aailish Kelly finishing runners-up.
That's Faragher's 16th ladies' doubles title.
The men's doubles final saw the Castletown pair of Rob Comber and Craig Blackwell defeat Douglas duo Steph Joyce and Stewart Swann 6/3, 3/6, [10-4] in a match that went to a third-set champions tie-break.
In the plate competition, for pairs losing in the first round, Kevin Drewry and Nerijus Gricevicius defeated Jonathon Gower-Jackson and Leon Henery 6/3, 6/2 in an all-Ramsey match.
The mixed doubles round-robin was won by Douglas pairing Stewart Swann and Karen Faragher, with runners-up being Charlotte Clarke and Roch Mirski from Albany.
That's Faragher's 16th mixed doubles title.
This year, the players were challenged by playing on two surfaces at two different venues , Douglas and Albany.