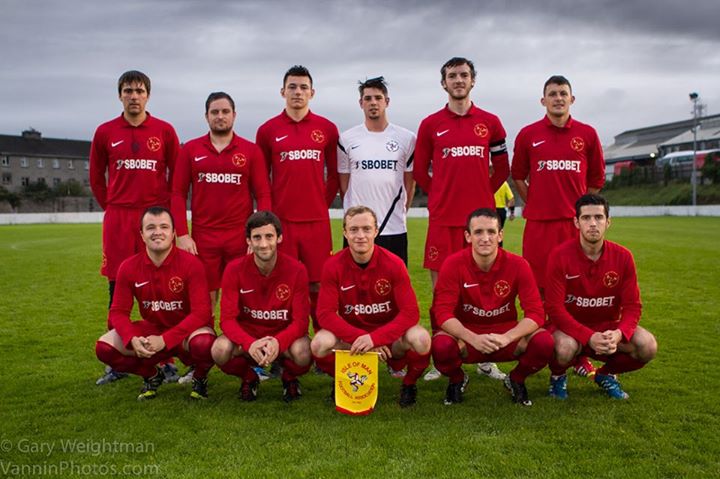 Photo credit: Vannin Photos
Centre of Excellence coach says football over here is on the decline
Manx football is on the decline and young players have nothing to aspire to, according to a coach from the Island's Centre of Excellence.
Mark Watterson believes drastic steps have to be taken if the standard of the sport is to improve over here.
Despite a number of footballers venturing off-Island to play at a higher level, no one has ever come through the Manx system and gone on to have a distinguished career in the professional game.
Crack the professional game
Striker Dan Hattersley had spells at a host of non-league clubs in England - including Stockport County, Altrincham and Halifax - but is now back on the Isle of Man helping to secure Rushen a top four finish in the Canada Life Premier League.
Others have also been across trying to crack the professional game with limited success, but Watterson is convinced the problem is aspiration.
"We've been down this ConIFA route and we've been down UEFA and all the rest of it, and, personally, I feel they're dead ducks.
"We should be looking at entering a team into the UK league structure.
"Can they [the players] be exposed to the very best level of football they can play at?"
Feasibility
It's an issue which has been commonplace in some quarters of Manx football for quite some time, with many different ideas being put forward, only to eventually fail.
Feasibility is the main issue surrounding Watterson's suggestion, and those exploring the idea will no doubt discover a myriad of obstacles that need overcoming before a Manx team could be accepted into the English league system.
"It needs people to get their heads together and look at a case study, do the sums and make it happen.
"There might be a bit of head-scratching, but what it would mean is those kids that are coming through could look at that team every other week down at The Bowl and say 'I want to be playing for that team.'"
And Watterson is confident the public would also get behind the project.
"We would get 500 people minimum at the Bowl watching that team if they were in the league structure," Watterson adds.
Whether the idea gets off the ground or not remains to be seen, but one thing is for sure - it has definitely created a talking point.
Tune into Manx Radio's Friday Football Focus weekly from 6pm to get involved with some of the biggest talking points and debates concerning the sport.