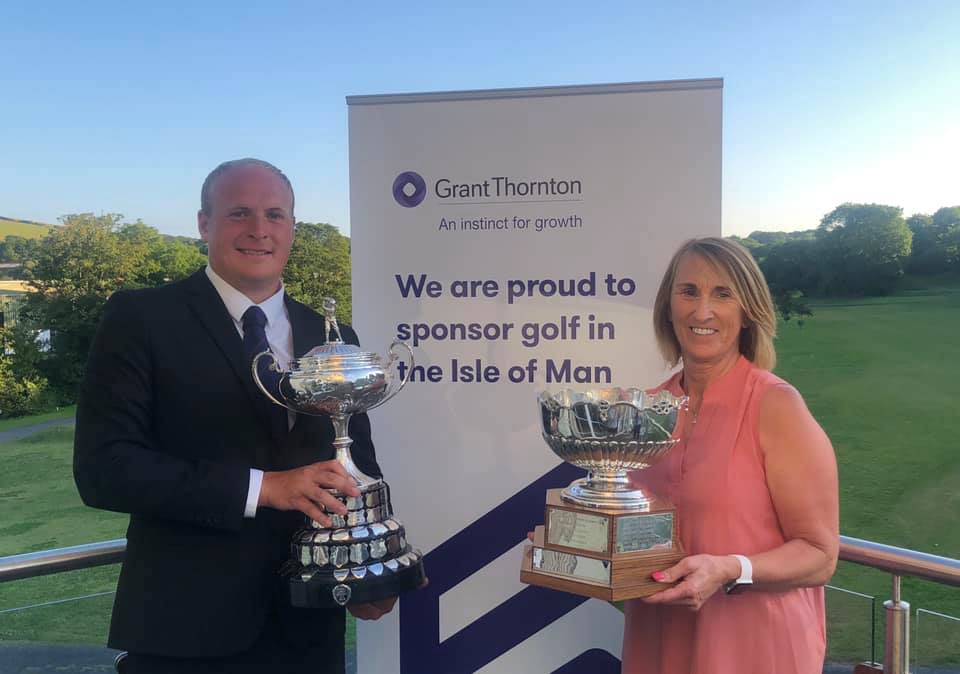 Jamie Arneil and Lynda Simpson with their trophies. (Photo: Golf Isle of Man's Facebook page)
Defending champions defeated in finals
There are new names on the men's and ladies' Grant Thornton-sponsored Isle of Man Golf Championship trophies.
At Douglas Golf Club yesterday, Lynda Simpson (Castletown Golf Club) beat defending champion Shirley Price (Port St Mary) by a margin of 5 and 4 in the scheduled 36 hole final.
In the men's competition, Jamie Arneil from Ramsey Golf Club defeated defending champion Paul Lowey (Rowany) after going a couple of holes further, by the margin of 3 and 2.
Large crowds turned out to watch some excellent golf played by all the finalists, with plenty of birdies and eagles carded on what was a beautifully-prepared course.