Last year's winner of the men's title Clive McGreal (r) and runner-up Dave McCabe (l)
NSC plays host to matches
Thursday sees the quarter-final stages of the ladies' and men's events of the Isle of Man Indoor Bowls Championship take place at the NSC.
The ladies' quarters include current champion Paula Garrett against Bernice McGreal and Dee Lewis versus Marcia Pearson.
In the men's event the draw has pitted reigning champion Clive McGreal against his son Mark.
This is expected to be a match to look out for, as both are tremendously experienced and capable bowlers.
It could also be a tough battle between Tony Dugdale and Wayne Roberts, which may well end with a tie-break to decide it.
Thursday night's winners will then go into Friday night's semi-finals.
Finals day then takes place on Saturday.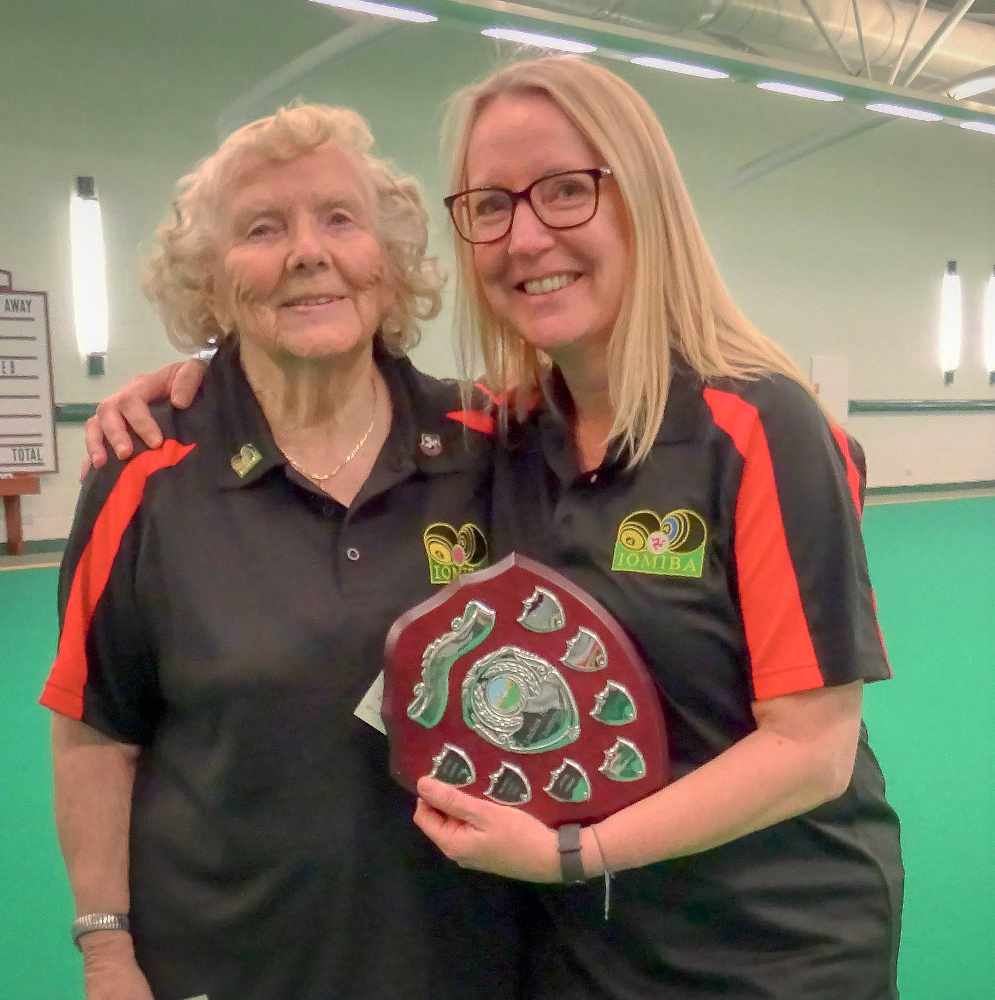 2019 IoM women's indoor bowls champion Paula Garrett (r) and runner-up Win Collister (l)