Photo: Gary Weightman (Vannin Photos)
Bottom sides meet in Canada Life Premier League
It's all about the basement battle in the Canada Life Premier League this weekend, as the four teams at the foot of the table play each other.
Bottom side Laxey travel to third-from-bottom Marown, knowing a win will see them move to within a point of their opponents.
Castletown sit between the two, and host Douglas Royal.
Elsewhere, Peel can take advantage of St Marys not playing and climb to the top of the league if they manage to beat mid-table Douglas Athletic.
The other top-flight matches see St John's play St Georges and Rushen face Corinthians.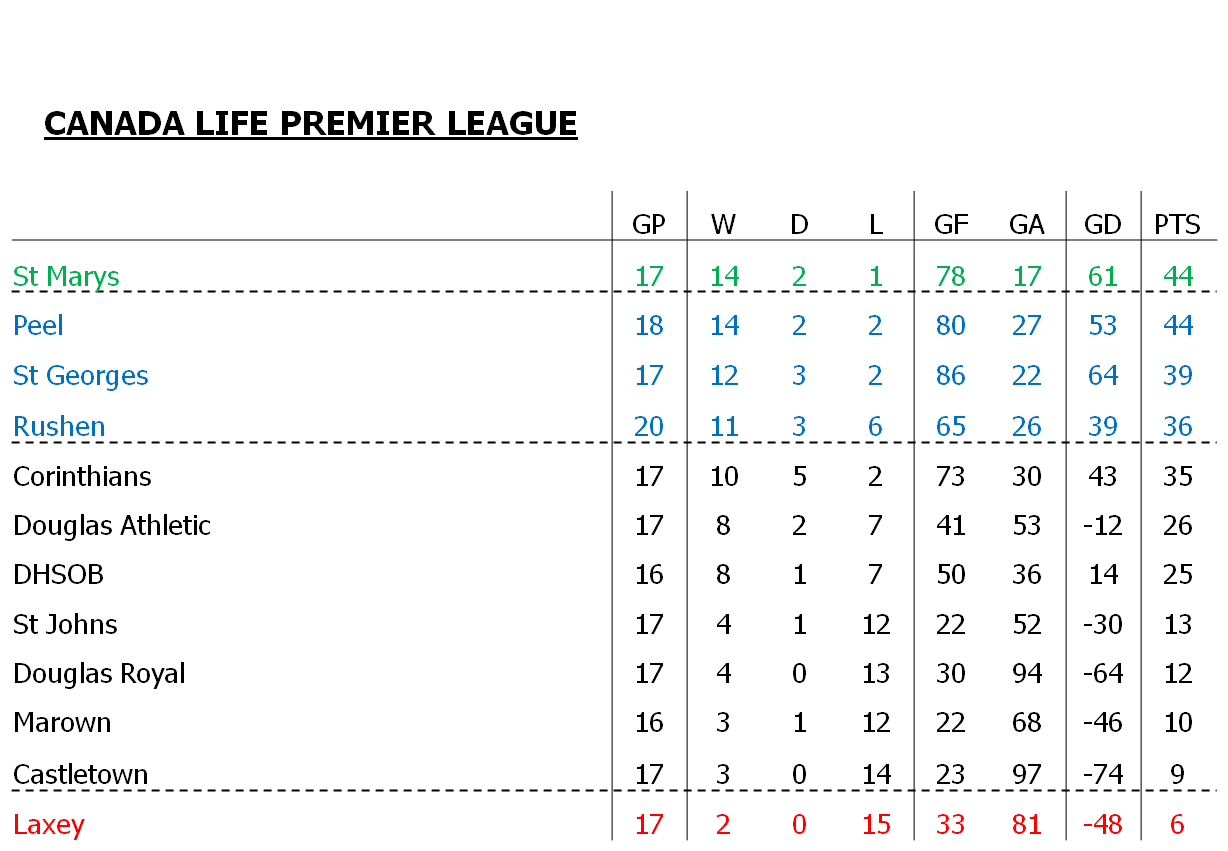 In JCK Division Two, meanwhile, the focus is more towards the top.
First-placed Pulrose United head north to take on fourth-placed Ramsey, while Ramsey Youth Centre - two points behind the leaders - are at home to Foxdale.
CANADA LIFE PREMIER LEAGUE
Castletown v Douglas Royal
Marown v Laxey
Peel v Douglas Athletic
Rushen v Corinthians
St Johns v St Georges
JCK LIMITED DIVISION TWO
Ayre v Onchan
Douglas & District v Gymns
Governors Athletic v Michael
Ramsey v Pulrose
RYCOB v Foxdale
Union Mills v Colby
CANADA LIFE COMBINATION ONE
Corinthians v Rushen
DHSOB v Braddan
Douglas Athletic v Peel
Laxey v Marown
St Georges v St Johns
JCK LIMITED COMBINATION TWO
Colby v Union Mills
Foxdale v RYCOB
Gymns v Douglas & District
Michael v Governors Athletic
Onchan v Ayre
Pulrose v Ramsey