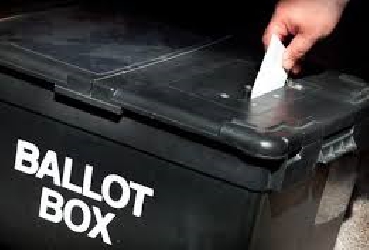 Bunnys lieh dy voteyryn Ghoolish, cha nel ad recortyssit dy votal ayns fo-reihys
Bunnys lieh dy voteyryn Ghoolish, t'ad er nyn yiarrey magh ass y recortys reihyssagh.
Shen cordail rish y cholught-coyrlee tarmaynys as dellal Carse Hannay, ta gra nagh vel shiartanse dy housaneyn dy leih lowit votal ayns ny fo-reihyssyn yn çhiaghtin shoh çheet.
Unnid Recortyssey Reihyssagh yn Ellan, cheaghil ad y coarys er y gherrid dy row voteyryn er nyn yiarrey magh ass y list, mannagh row yn ferrym-recortyssee lhieenit seose oc.
Ayns yn Ellan ooilley cooidjagh, cha nel agh tree feed as shiaght sy cheead dy voteyryn er nyn recortyssey.
Peter Hannay ass Carse Hannay, va gobbraghey son y Tashtey keayrt dy row, t'eh gra dy re stayd treih t'ayn.


Almost half of Douglas not registered to vote in by-election
Nearly half of Douglas voters have been excluded from the electoral register.
That's according to economic and business consultancy Carse Hannay, which claims several thousand people aren't eligible to vote in next week's by-elections.
The Island's Electoral Registration Unit recently changed the system so voters are taken off the list if they don't fill in the registration form.
Island wide there are only 67 per cent of voters who are registered.
Carse Hannay's Peter Hannah, who used to work for Treasury, says it's a bleak state of affairs.