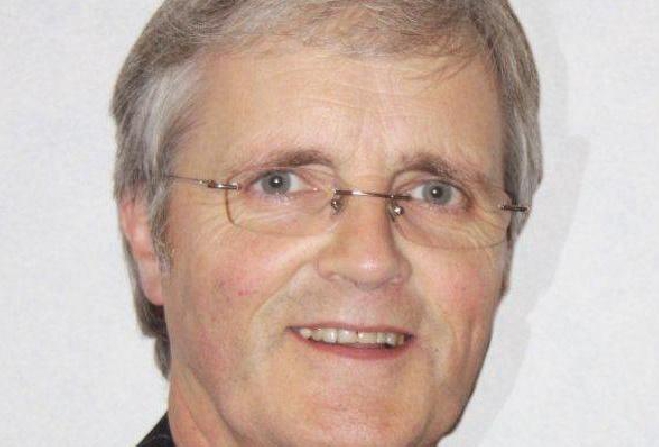 Cha nel Ellanee coontey aspickyn bwoirrin dy ve arganagh
Aspick yn Ellan, Robert Paterson, t'eh gra nagh beagh yindys currit er dy beagh y nah aspick bwoirrin.
Moghrey Jelune, hie eh marish e saggyrt-cabbal Margaret Burrow gys casherickey yn chied aspick bwoirrin sy Reeriaght Unnaneyssit.
Haink Libby Lane dy ve ny chied aspick bwoirrin jeh Agglish Hostyn va rieau ayn, ayns jesh-chliaghtey ayns Ard-Cheeill York.
Ta'n Aspick Robert credjal dy vel pobble Vannin goaill rish mraane ayns startaghyn pooaral, as eh cur myr sampleyr pointeil Clare y Christeen ny h-Eaghtyrane Tinvaal, nane jeh ny postyn syrjey ayns bea heayagh.
As eh loayrt ayns Mee ny Nollick, dooyrt yn Aspick nagh beagh arganys ayn, dy beagh ben myr aspick ny lurg.


Female bishops no issue for islanders
The Island's Bishop Robert Paterson says he wouldn't be surprised if his next in line was female.
He attended the consecration of the UK's first woman bishop on Monday morning along with his Chaplain Margaret Burrow.
Libby Lane became the Church of England's first ever female bishop in a ceremony in York Minster.
Bishop Robert believes Manx society is accepting of women in positions of power, citing Clare Christian's appointment as President of Tynwald, one of the highest offices in public life.
Speaking in December, the bishop said there would be no issue with a woman bishop succeeding him.