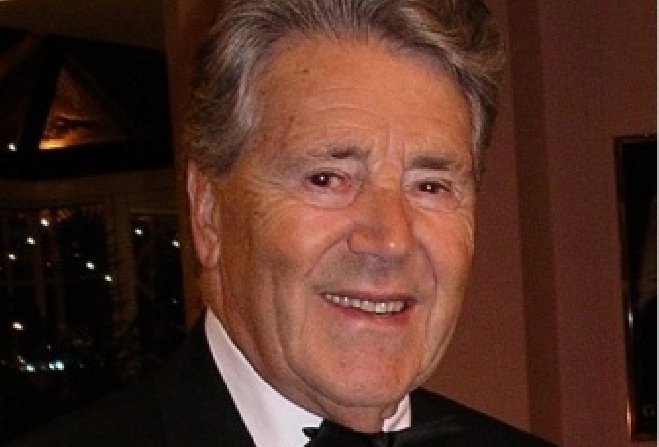 Coorse-bea Geoff Duke ry-akin ayns fillym
Y colught enmyssit lesh y sliennoo echey, t'eh er chur onnor da'n feniagh TT Geoff Duke, lesh fillym ta jeeaghyn er-ash er e choorse-bea.
V'eh kiare feed as daa vlein yeig dy eash tra hooar eh baase ayns Thie-Lheihys Preevaadjagh Elder Grange. Va ard-ghoo echey feiy ny cruinney, son leeideil spoyrt roar-bree ayns ny bleeantyn lieh-cheead.
Duke Video, va currit er bun ec e vac Peter sy vlein nuy cheead jeig, kiare feed as nane, t'ad er chur magh fillym kiare minnid ta jeeaghyn er-ash er e vea as coorse-bea. Ta'n fillym er ammyr Youtube Duke Video.
Ta thooilley dy h-onnoryn er ve çheet stiagh son y fer va ny eniagh jeh'n teihll shey keayrtyn. Ny mast'oc shen, ta onnor veih'n eear-shirveishagh turrysid Adrian Earnshaw, va enney mie echey er.
David Cretney OCS, t'eh gra dy bee cooinaghtyn echey er Geoff son cur faaueyn ymmydoil da tra v'eh ratçhal.

Film looks at Geoff Duke's career
The company which bears his surname has paid tribute to TT legend Geoff Duke with a film looking back at his career.
The 92 year old passed away at Elder Grange Nursing Home, and was world-renowned for dominating motorcycling in the 1950s.
Now Duke Video, which was set up by his son Peter in 1981, has released a four-minute look back over his life and career on its YouTube channel.
Tributes have been pouring in about the six-times world champion - including from former Minister of Tourism Adrian Earnshaw, who knew him well.
David Cretney MLC says he'll remember Geoff for giving him useful tips when he was racing.