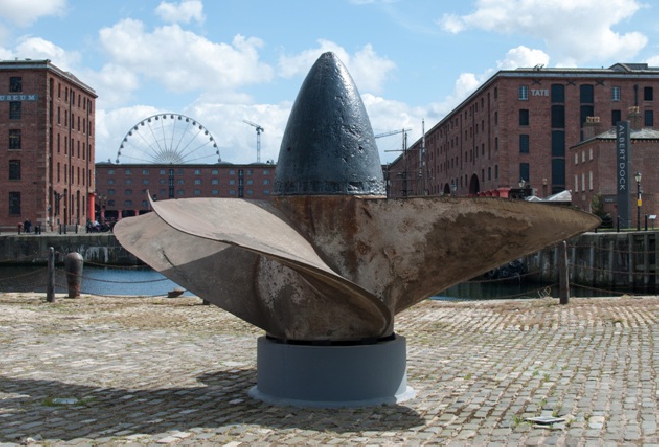 Cooinaghtyn er eeasteyryn Manninagh myr fenee
Va eeasteyryn Manninagh currit ayns cooinaghtyn myr fenee-chaggee ayns eear yn Ellan Jedoonee.
Keead blein er dy henney, she yn Wanderer, baatey-eeastee ass Purt ny h-Inshey va'n chied vaatey hie gys y voayl raad hie yn Lusitania fo - currit fo ec torpaid as ee shiaulley gys America.
Ny shiaght deiney er boayrd y Wanderer, dod ad sauail ny shlee na shey feed as jeih dy leih voish ny skelligyn.
Hie shirveish er-lheh er cummal ec Thie Baatey Sauaillagh yn RNLI ayns Purt ny h-Inshey ec munlaa. Va'n çhirveish er ny leeideil ec yn Aspick Robert Paterson as y Kiannoort Adam Wood as Eaghtyrane Tinvaal Clare y Christeen mastey'n phobble.
Hiauill myn-lhuingys dy vaatyn magh ass y vaie, as hug ad lussyn y chadlee er eaghtyr ny marrey.

Manx fishermen remembered as heroes
Manx fishermen were commemorated as war heroes in the west of the Island on Sunday.
It's a hundred years since the Wanderer, a Peel fishing boat, was first to respond to the sinking of the Lusitania, torpedoed off Ireland on her way to America.
The seven crew aboard the Wanderer were able to save more than 150 people from the wreckage.
A special service was held at the RNLI Lifeboat House in Peel at noon, led by Bishop Robert Paterson with the Lieutenant Governor Adam Wood and the President of Tynwald Clare Christian among the congregation.
A flotilla of craft sailed out of the bay and placed poppies on the sea.