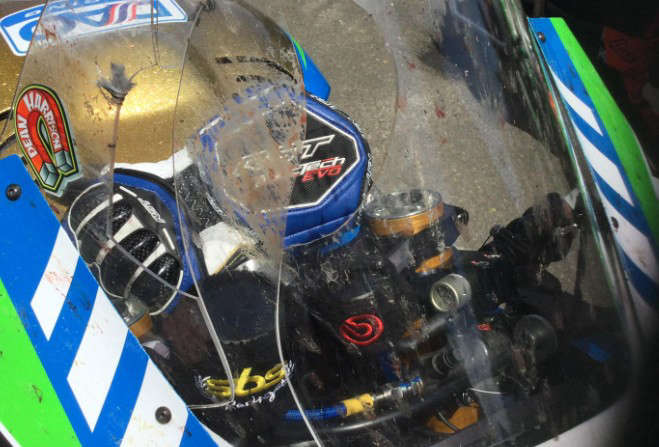 Pigeon smashed through screen on first lap
TT rider Dean Harrison has described two bird strikes during today's Senior Race as a 'bit of a disaster'.
He took the second podium position in the last race of TT 2022 which was won by Peter Hickman.
Manxman Conor Cummins took the third spot.
Speaking after crossing the finish line Harrison revealed he hit a pigeon, on the first lap, which smashed through his screen and hit him in the face.
He then struck another bird on the fifth lap.
Speaking to Radio TT he described making the podium, despite the circumstances, as 'brilliant' and thanked marshals for their support: