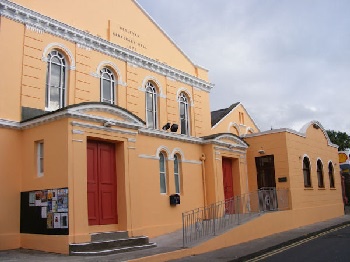 Our Late Lunch Charity of the Week for March 9th 2020 was The Peel Centenary Centre.
Dave McLean tells us how the venue came to be, about the wonderful team of volunteers that keep it running and the other local organisations they work with:
He also tells us what the main goals are, how they see it developing and how people can support the venue:
Dave also spoke to Howard Caine about how he came to be involved with the venue itself, about the varied events and programme on offer this year and how YOU could be involved with helping choose and book future acts:
Finally, he explained how keen the charity are to get more young people involved and what his ambitions are for the future:
You can find out more about the charity on their Facebook Page here; on their website; and you can buy tickets for events at Celtic Gold, Shakti Man, Thompson Travel or via this link.
And if you would like to nominate a Charity for us to feature in coming weeks, drop us an email to latelunch@manxradio.com, we'd love to hear from you!