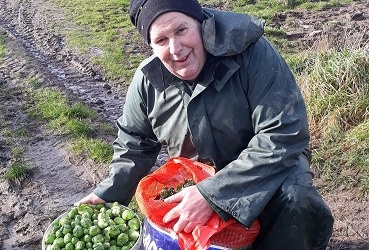 This week, Simon takes a trip to the Manx Whale and Dolphin Watch weekend event at the Villa Marina to speak to some of the people involved, including organiser Jen Adams.

He also visits vegetable grower Brian Radcliffe out in his fields in the North of the Island to find out how the weather's been affecting the crops this winter.

And Kirree speaks to visiting guest speakers at a recent event by hosted by the Rural Consultancy to highlight the opportunities there are for farmers to maximise their enterprise.