Countryside - Tuesday, 19th September 2017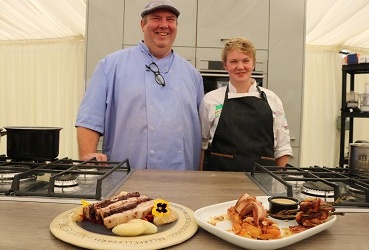 On this week's programme Kirree and Simon take a trip to the 2017 Isle of Man Food and Drink Festival.
They speak to a variety of the exhibitors taking part in the event, as well as the winner of this year's Chef of the Year competition, Sue Woodall of special guests Ladies in Pigs, and DEFA Marketing Officer Audrey Fowler.
There's also a look ahead to a special week of events organised by the Isle of Man Young Farmer's Federation to mark National Young Farmer Week.