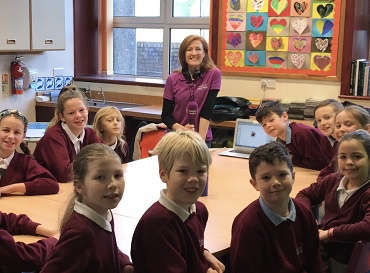 The children from LAXEY Primary School taught us some more Christmas themed words. What could they be?:
Hollan as Hibbin:
Kaart Nollick: -
Pie Mynrey: -
Kellagh Frangagh: -
Berreen Y Nollick: -
Puiddin Y Nollick: -
Giootyn: -
Daa Thousane as Feed: -
Blein Vie Noa: -
If you would like to recommend a school, youth group (or grown-up group!) to feature in our Manx Words of the Day series, email latelunch@manxradio.com, we'd love to hear from you.