This week on Perspective, we will be joined by all five Manx residents who received honours in The Queen's Birthday Honours List last week.
Dollin Mercer will speak to Tony Fox BEM, Ivor Ramsden MBE, Tonia Lushington MBE, Steve Rodan OBE and Mitch Murray CBE.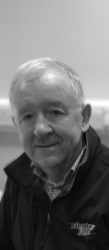 Tony Fox BEM has raised funds for many good causes including local Manx charities, Coronary Care at both Nobles Hospital and Broad Green in Liverpool, and Robert Owen House for over 40 years. He has raised over £100,000 for the Liver Unit at Queen Elizabeth Hospital Birmingham. The latter stemmed from his wife's liver failure and treatment there 5 years ago, and has allowed purchase of a Normothermic Regional Perfusion machine, called the 'Fox Machine' by the hospital. He hopes to raise another £30,000 for good causes this year. Her Majesty the Queen, Lord of Mann has recognised Tony Fox with the British Empire Medal for services to medical charities and the community of the Isle of Man.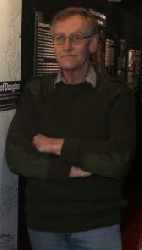 For over 25 years, Ivor Ramsden MBE has contributed to the social and military history of Manx people by establishing, in his spare time, the Manx Aviation and Military Museum. He has catalogued over 9,000 items in the Museum and created a unique set of personal histories and records. He uses these freely to help others, including visitors, schools, community groups, families and individuals from across the Island and beyond. The exemplary levels of conservation, display and customer service have helped tourism on the Isle of Man and to establish useful links with UK museums. Her Majesty the Queen, Lord of Man has recognised Ivor Ramsden by making him an MBE for services to Manx heritage and tourism.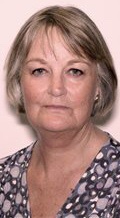 Tonia Lushington MBE has been Secretary General of the Isle of Man Commonwealth Games Association for over 10 years. Through this role, she has guided the Association through a raft of financial and other complex challenges. She was also Chef de Mission for Manx Teams competing in Delhi and Glasgow and for Youth Teams attending the Games in Pune and Samoa. In addition to organising, mentoring and coaching, she has been involved with much of the Association's fundraising activity for many years. Her support to Manx charitable and sporting sectors spans 5 decades, as an administrator and as a competitor. For services to sport and the community in the Isle of Man, Tonia Lushington is awarded an MBE in The Queen's Birthday Honours List.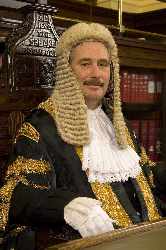 Steve Rodan OBE is currently the President of Tynwald. He is pictured left wearing the Speaker's wig and gown, which were his from 2006 to 2016. On coming to the Isle of Man in the 1980s Mr President immersed himself in the Island's historic, cultural, charitable and political life. From early days as a pharmacist in Laxey, supporting local charities and as a Commissioner, through service as an MHK and Minister, his commitment to the people of the Island has been strong. He helped to achieve the right to vote for 16 and 17 year olds. In the Legislative Council since 2016, he has been an even handed President of Tynwald. As County Chairman of the Royal British Legion, he led them with dignity during the commemorations of the 100th Anniversary of WWI. For outstanding service and dedication to the Isle of Man, Steve Rodan receives an OBE in The Queen's Birthday Honours List.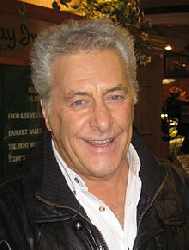 Mitch Murray CBE is a songwriter, record producer and author who has won two Ivor Novello Awards. Songs written or co-written by Mitch Murray have included 5 UK and 3 US number ones. Murray is regarded as a leading humorous speechwriter and has written several best selling books on the subject. He's worked with some of the biggest names in showbiz, including The Beatles to Gerry and the Pacemakers. Mitch Murray receives a CBE from The Queen in her Birthday Honours List.
Tune in live and contact the programme by texting 166177, emailing studio@manxradio.com and using the hashtag #MRPerspective on social media.