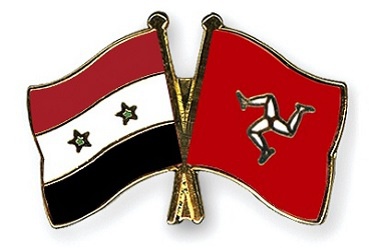 This programme has been broadcast. You can listen to it as a podcast here.
In November last year, a motion was tabled in Tynwald asking for a committee to look at whether the Isle of Man could accept refugees, specifically, 25 families from the war-torn country of Syria.
In spite of unanimous support in the Legislative Council, 9-0, it failed to gain the approval of both chambers, with 10 for and 11 against in the House Keys. It led to one MHK blaming what he called the 'CoMin block vote'.
A group of students at Ballakermeen High School say they were "very disappointed" with the outcome of the debate and feel strongly that issue remains unsettled.
Two of the sixth formers had in fact signed out of school to spend their afternoon in the chamber's public gallery to watch the debate unfold.
We speak to them about their plans to get the issue back on the Tynwald agenda.
We also interview a former non-political member on the government's International Development Committee, who has 20 years of experience in humanitarian aid work.
Tune in from midday this Sunday 10 March.
Text 166177, email studio@manxradio.com or join the conversation using the hashtag #MRPerspective.
The Mannin Line will be open after the 1 o'clock news, so call us on 66 13 68.