This week from 12-2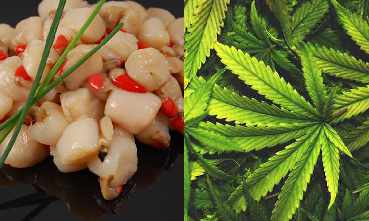 , we'll be focussing on two different stories.
In the first hour from 12 noon, we'll have a reflective piece looking at the reactions and responses to the news that DEFA has reduced the number of queen scallops which fishermen in Manx water can catch.
We'll hear from Environment Minister Geoffrey Boot as well as fishermen who have been affected by these new measures - which have been implemented following advice from scientists at the University of Bangor.
In the second hour after the extended 1 o'clock news, we'll be looking at the debate on legalising medicinal cannabis and industrial hemp in the Isle of Man.
Live in the studio will be campaigner for legislation change, Jeff Ditchfield, and we'll hear from Director of Public Health, Dr Henrietta Ewart.
As always, we'd love to hear your thoughts on both stories, so text 166177, email studio@manxradio.com or use the hashtag #MRPerspective on social media.