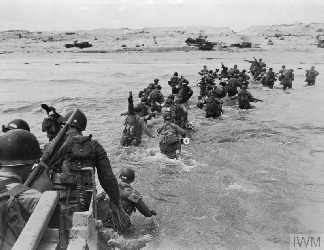 This week's Perspective is on a retrospective theme, following a week of commemoration on the Isle of Man, across the British Isles, and further afield.
Ceremonies have been held to mark the 75th anniversary of one of the most significant dates in the modern era of the western world.
Tuesday, 6th June 1944, saw what is widely considered to be the largest combined land, air and seaborne invasion in history.
Codenamed Operation Neptune and often referred to as D-Day, it was the Allied invasion of Normandy in Operation Overlord during World War II, unleashed with the words "let's go".
More than 4-thousand Allied troops died during the operation to liberate France.
Dollin Mercer will look back at the day itself, and events which have commemorated it this week.
Join in by texting 166177, emailing studio@manxradio.com or using the hashtag #MRPerspective on social media.