WELCOME to PRAISE ON PILGRIMAGE - we're so pleased you're going to share our pilgrimage to the Holy Land via this blog.
Through words and pictures, we hope to give you a sense of the specialness of what is - for all of us, in different ways - the trip of a lifetime.
This is being written in Terminal 4 of Heathrow Airport, as we prepare for check-in for our flight to Tel Aviv, and is a good moment to share what we learned yesterday, as we travelled from various points around the UK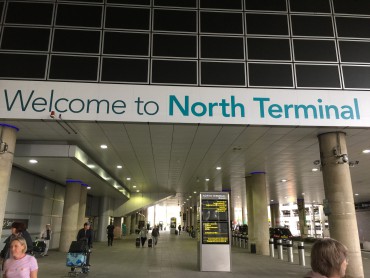 This is a good location to explore Boots, WH Smith and Costa - and then board a coach confusingly bound for Swansea. At this point, the real joy of travelling with St Steve of the Knowledge is revealed, as he assures us that it WILL stop at Heathrow ....
We arrive at Heathrow, where St Steve shows us the Secret Tunnel which takes us to our hotel, where we explore the delights of the Automatic Check In (supervised by a member of staff?!) and later we discover that all the calories are thoughtfully removed before the food is served, so we can enjoy a nice dinner without any feelings of guilt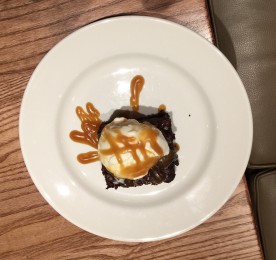 Those of us staying at the Premier Inn have lots of laughs and much good conversation over dinner, during which we are momentarily joined by a distinguished-looking total stranger who is keen to know who we are, and where we are going - after he leaves, we have the strongest suspicion that we have been interviewed by a High Ranking Churchman - but we're just not sure who ?!
A reflection on the day so far .... We're going to have a truly amazing time - new friendships will be made, others will become deeper ... and God will be glorified in so many ways .......
See you later!