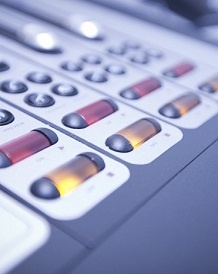 Praise
Christian churches of all denominations on the Isle of Man are alive and well, and doing great things! The PRAISE programme is the place to find out what's happening inside their buildings and outside in the wider community. Join Judith Ley, each week for inspiring stories, interesting interviews, great music and moments for quiet reflection.
There is a weekly blog online with the Church Notice board & if you've got something for the Notice Board, then simply email the details here.

JUST A REMINDER: "Just a Minute" – a moment to pause and reflect – broadcast twice daily, Monday - Friday at 9:59am and repeated just before the 11pm News Review, at 10:59pm
"Thought For The Day" – a slightly longer "thought" on a spiritual theme, to start your day - broadcast Monday to Friday, with 2 chances to hear each one – either at approximately 5 minutes past midnight (just after the News Review and weather) or just before the 7am news during the Breakfast Show.
If none of these times are convenient for you, each week's "Thoughts" and "Just a Minutes" will be available for you to listen on-line at any time – simply go to the "On Demand" option on our home page here at manxradio.com.
Praise is also available as a podcast here, you can also subscribe on iTunes, Google Podcasts or Spotify or simply download from the smartphone app or manxradio.com's podcast page.