Today's programme comes to you from the Hodgson-Loom Gallery in Laxey Woollen Mills where Tapestry Artists Ros Bryant and Louise Martin are exhibiting a collection of work inspired by their journey from their home in Orkney, over land and sea to the Isle of Man.
Ros Bryant and Louise Martin talked to us about their exhibition at the Hodgson-Loom Gallery which runs until the 19th of July in Laxey so do head along to that to see their incredibly intricate work.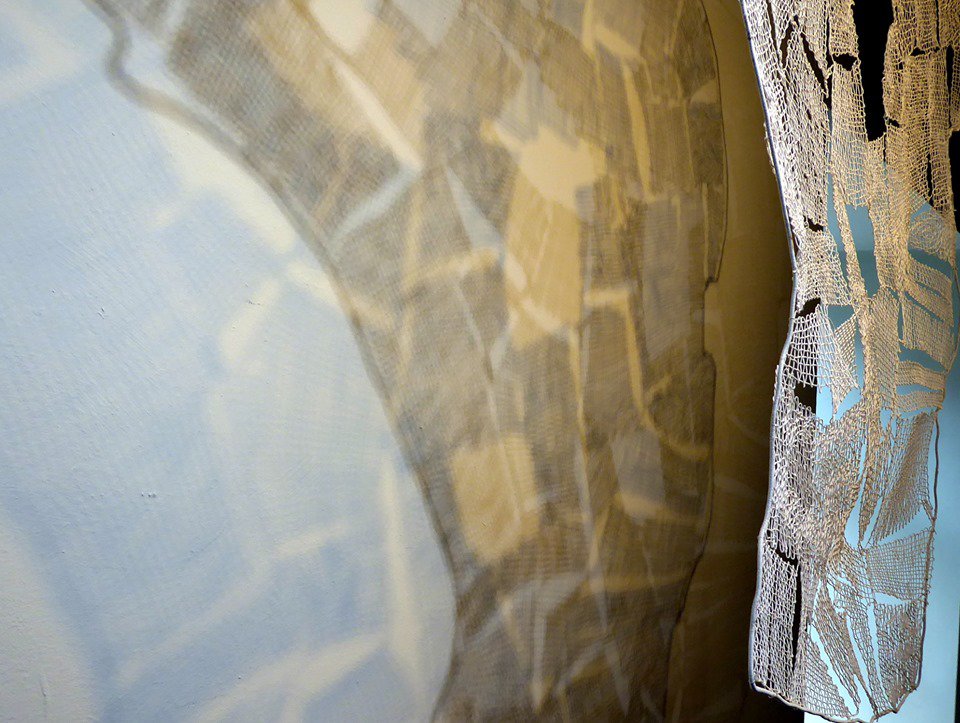 Photograph of paper tapestry by Louise Bryant is courtesy of the artist and the Hodgson-Loom Gallery
The Isle of Man Symphony Orchestra's Summer Concert takes place this Saturday, July the 13th at St. Ninian's Church in Douglas. The programme will include Bizet, Butterworth and an Isle of Man Premier by Manx Composer Roy Baker, who is the Symphony Orchestra's Principal Clarinet player. The piece is called 'On a Lonely Moor' and incorporates some traditional Manx melodies. Tickets are £14 for adults, five for children and are available from the Lexicon Bookshop in Douglas and the Bridge Bookshops in Ramsey and Port Erin.
Tune in again next Wednesday evening at 5:30pm for more creative news from around the Isle of Man. Have a lovely, creative week!