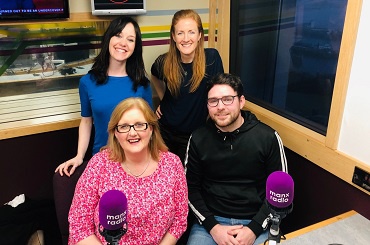 Today's programme was all about mental health, and what happens when it goes wrong.
A few weeks ago Adam Hudgeon posted a movingly open post on his Facebook page about how he'd been struggling with panic attacks. He really wanted to help anyone else who had been through something similar and he has truly been overwhelmed by the response.
He is now in the process of setting up a charity - with support from local politicians. You can find Adam on Facebook here.
Ali Vondy set up Manx Minds to help people maintain and improve mental health, having experienced some challenges of her own. She's holding an event this Saturday upstairs in the Strand Shopping Centre, giving people more information about some of the techniques she uses.
You can listen back to the show here for the next seven days.