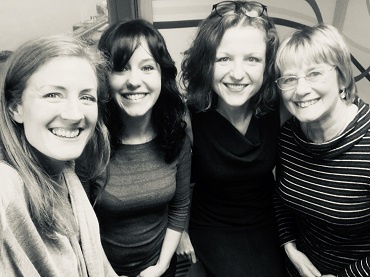 We were joined by Vicky Christian from the Isle of Man Freethinkers, who told us how they will be celebrating International Women's Day with a panel of prominent and influential women to discuss their careers, and how they think that being female has impacted on their lives. We were aslso joined by Joanne Posey, who is one of the panellists and will be talking about her experience as a woman working in the business world. There will also be a discussion on Sunday between panel members and the audience and everyone is welcome to attend, at the Douglas Yacht Club from 6pm. Find out more here
Also today, we discussed the news that Virgin Atlantic has removed their cabin crew make-up rule – and asked do you think it's important to wear make-up as part of your work uniform?
Also, as tomorrow is World Book Day, when schools around the Island encourage students and staff to dress as their favourite literary character, we offered some suggestions of simple outfits that might just save the day.
If you missed any part of today's programme you can listen again at this link for the next 7 days