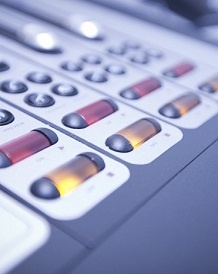 Fiona McArdle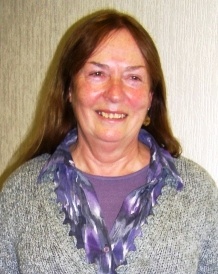 Although I was born and brought up in Edinburgh, I started learning Manx at evening classes in 1975 as a close substitute for Scots Gaelic which I didn't have the opportunity to learn – a good intention which was interrupted by the birth of my son the following year, though I did take it up again when he was a year old.
I started teaching Manx soon after and, once started, it's not easy to escape! I haven't succeeded for long anyway. As well as the language I enjoy Manx music, especially song, and dance. Again, it's something I've done for years, and I've been to many of the Celtic festivals in the British Isles and Western Europe, as well as some international festivals.
As Education Officer for Manx National Heritage from 1989 until 2006, I've shared my interest in the Island's history and heritage, including Manx, with thousands of young people. My History teaching in Douglas secondary schools in the 70s and 80s and my Manx speaking finally came together in 2007 when I started teaching History through Manx to the children from Bun-scoill Ghaelgagh who were old enough to attend QEII High School.
Ta mee er ve loayrt Gaelg rish ny smoo na jeih bleeaney as feed, as d'ynsee mee 'sy toshiaght marish Juan Crellin as Walter y Cleree ayns Rhumsaa. Lurg tammylt ghow mee toshiaght Gaelg y ynsaghey da studeyryn ayns ny scoillyn ardey as da sleih aasit neesht ayns Rhumsaa, Doolish, Purt ny hInshey, Skyll Maayl as ec Thie ny Gaelgey. Ta mee goaill soylley jeh daunsin Manninagh as arraneys 'sy Ghaelg as ta mee my oltey jeh Bock Yuan Fannee as Cliogaree Twoaie.
Va mee g'ynsaghey Shennaghys ayns ny scoillyn ardey ayns Mannin rish bunnys feed blein, as lurg shen hie mee gys Thie-tashtee Vannin raad va mee yn chied Oaseir Ynsee rish shey bleeaney jeig. Hug mee er bun yn Shirveish Ynsee aynshen, as haink thousaneyn dy phaitchyn car ny bleeantyn dy ynsaghey ny smoo mychione eiraght nyn Ellan hene.
Fiona co-presents the weekly bilingual programme Shiaght Laa on Wednesdays from 6pm to 6.30pm.