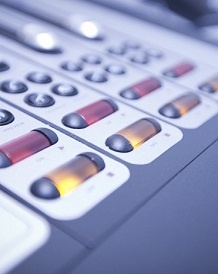 GCSEs - What are my options?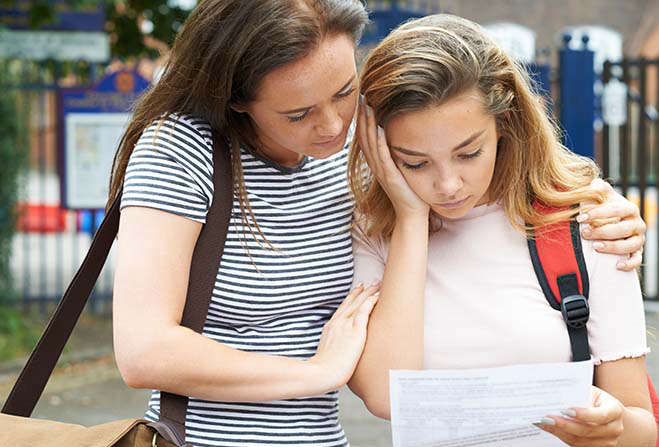 What are my options?
While we all hope for the best, exam results don't always go the way we'd like them to.
If you're disappointed, here are some things you can do.
ICS Learn is an online learning provider, and has these tips:
You have the option to appeal your grade
If you're still unhappy with your grade or feel there's been a mistake, you should have the option to appeal it by submitting an appeal to your school or college, who can then request a review from the exam board.
Visit the Pearson Edexcel or AQA updates page for more information, or check out the Ofqual Student Guide.
Talk to your sixth form or college
If you've narrowly missed the required entry grades, they might still offer you a place, particularly if extenuating factors could have affected your performance.
They could also allow you to transfer to a different course or subject, or recommend other colleges and sixth forms which might suit you.
There will be an option to re-take your exam
If you're unhappy with your grade you will have the opportunity to sit for an exam in the autumn series or the summer of 2023. If you're studying an Edexcel IGCSE, you may also have the chance to sit exams in November or January, depending on the subject you're studying.
For more on student exams and assessments, check out Ofqual's latest student guide
Re-sit your GCSEs through your school
You can still enrol to retake your GCSEs at a local school or college. This means you'll have a timetable and attend classes with other GCSE students.
For Maths and English, re-sitting is compulsory if you haven't achieved a pass (grade 4). You'll need to continue studying these subjects until you either pass or turn 18.
If you got a grade 3 and will be studying full-time (540+ hours) next year, you'll need to re-sit the GCSE
If you got a grade 3 and will be studying part-time (150 – 539 hours), you can take a functional skills qualification instead of GCSE
If you got a grade 2 or below, you can take a functional skills qualification instead of GCSE
If you're going on to an apprenticeship, studying Maths and English will be part of your programme
If you achieved a pass in Maths and English, there's no requirement to re-sit, but you can if you'd like a higher mark.
Most schools and colleges will let you study your GCSEs alongside A Levels for other subjects so don't feel that resitting one or two subjects will completely hold you back.
Depending on the subject and your situation, you could be able to re-sit your exams after the beginning of the academic year or in the summer of 2022.
Re-sit your GCSEs as a private candidate
If studying in a classroom isn't for you, you can retake your GCSEs by studying online.
This can give you greater flexibility as you're not tied to a set timetable. If you want to work or have a hectic family or social life, you can easily schedule your studies around your other commitments.
You can even study for A Levels online alongside your resits. You could also choose to study by yourself or with a private tutor.

As a private candidate, you'll still sit your exam in person at the same time as all other GCSE students; however, you'll be responsible for arranging this yourself.
About six months before you want to sit your exam, you should contact your local schools and colleges to see if they'll allow you to sit the exam there as a private candidate. You should be aware that there's a fee to sit the exam which you'll pay directly to the exam centre. The exact cost of this will vary depending on which centre you choose.
If you'd like more information about exam booking, check out our GCSE exam booking guide.
Remember that if you've failed English or Maths, you'll need to take these in school until you're 18, however, for the purpose of re-sitting your GCSEs, you can study as a private candidate if you're under 18 (or if you've passed but would like to improve your grade).
Create a new career plan for your future
Don't fancy resitting? It's time to make a plan for your future that takes your current grades into account.
If you have a specific career in mind, research all the possible ways you could achieve it. Don't limit yourself to university or even college courses. Think wider: apprenticeships, professional courses (which often have no entry requirements), access courses, entry-level roles, work experience, and volunteering.
If you're not sure what you'd like to do, it's time to dig deep. Research different careers – jobs that sound boring at first can be fascinating once you know what it's really like.
Start with listing your strengths and try to match them up to potential careers.
For example, if you're good at English you might want to look into careers like journalism and marketing as these professions value strong writing skills and often prefer candidates to have valuable work experience rather than university degrees.
Be careful not to rule out careers based on your assumptions about them or dated stereotypes. Many people think that you have to be a Maths genius to have a career in accountancy or finance, but this is just one of many myths about these professions.
It's important to remember that there's no 'right' way to start your career and many people find their passion whilst doing something else or by taking a more unconventional route.
Study a professional qualification
Uni's not for everyone and professional qualifications are a great alternative if you don't fancy studying at uni.
Professional qualifications give you real-world skills and in some professions are valued more highly than degrees (for example, CIPD HR qualifications).
Plus, professional courses can often be studied online at your own pace, so they fit around a job and social life.
Consider an apprenticeship
If you want to get a head start in the workplace, apprenticeships are the way to go. They allow you to get a job and earn money while studying professional qualifications that give you practical skills.
Apprenticeships are no longer just for manual jobs, as the stereotype might suggest. There are apprenticeships for accountancy, HR, management and more.
Take your time when considering all your options and remember that you're not alone - there will be thousands of other students up and down the country in the same position as you.
Missing out on the GCSE grades you wanted isn't the end of your ambitions, but the beginning of your new plan. You have your whole life to build a career you love.