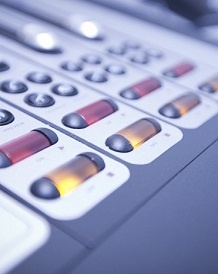 Saturday Live

Paul Moran is the man to stay tuned to every Saturday afternoon on Manx Radio from 1 - 5 pm.
In this fast-moving, four-hour feast for your ears, Paul plays some of the best music around including "On this day in the 80's, 90's and 00's" (UK number ones from the decades), the "Saturday Mash-up" (a musical mash-up of songs and lyrics) and "Battletrax" (where Paul goes head-to-head with Christy D on a song selection). He will also keep you up to speed with all the local and international sporting action including Football, Hockey, Rugby, Formula 1, Tennis, Parish Walk, End to End, Marathons, Tri-Athlons and anything else that is going on around the Island.
If you are just chilling and listening to the music and sport … GREAT!
If you are participating in any sporting activity and we are not talking about it (on or off Island), please text us on 166177 and we will give it a mention! Or if you just want a mention (birthday, achievement, or something else) or you have a favourite song you want us to dig out (preferably good ones), just let us know and we will try our best to squeeze it in!
Join Paul and the team every Saturday from 1pm to 5pm.